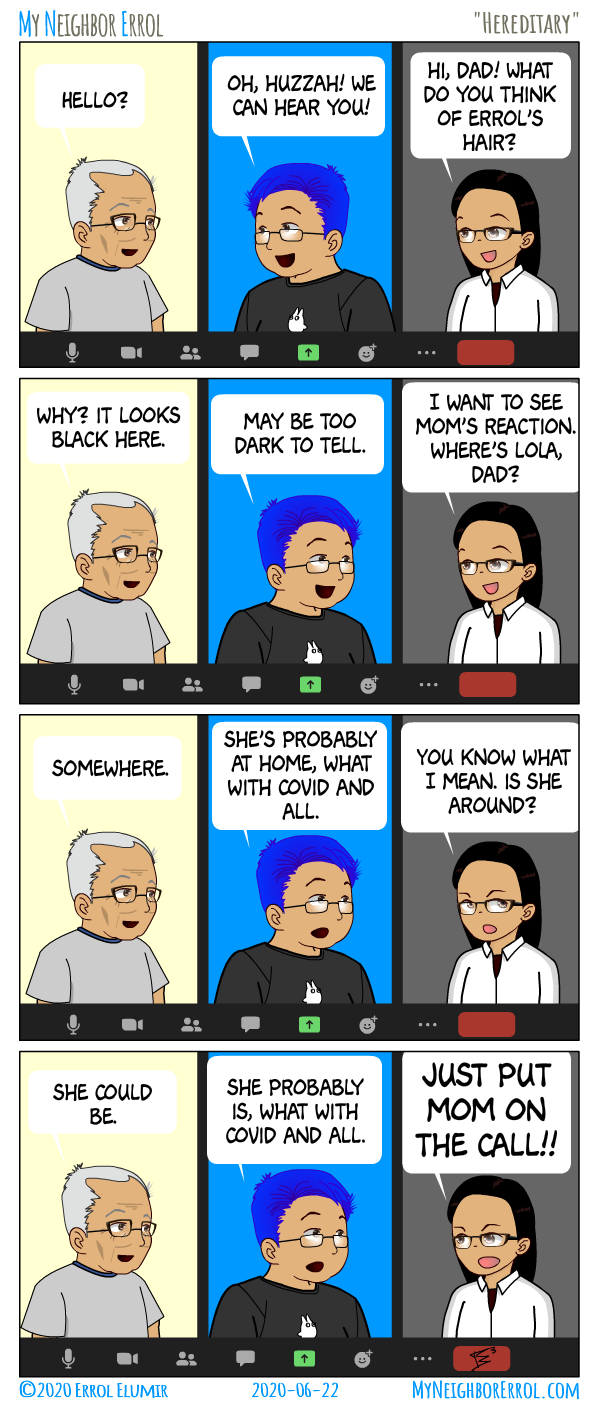 This arc may go on for a while. Leezet sent me a lot of material. At least I will be able to catch up.
↓ Transcript
Leezet, Errol, and their dad are on a Zoom meeting.

Panel 1 -
Lolo: Hello?
Errol: Oh, Huzzah! We can hear you!
Leezet: Hi, dad! What do you think of Errol's hair?

Panel 2 -
Lolo: Why? It looks black here.
Errol: May be too dark to tell.
Leezet: I want to see mom's reaction. Where's lola, dad?

Panel 3 -
Lolo: Somewhere.
Errol: She's probably at home, what with COVID and all.
Leezet: You know what I mean. Is she around?

Panel 4 -
Lolo: She could be.
Errol: She probably is, what with COVID and all.
Leezet: JUST PUT MOM ON THE CALL!!