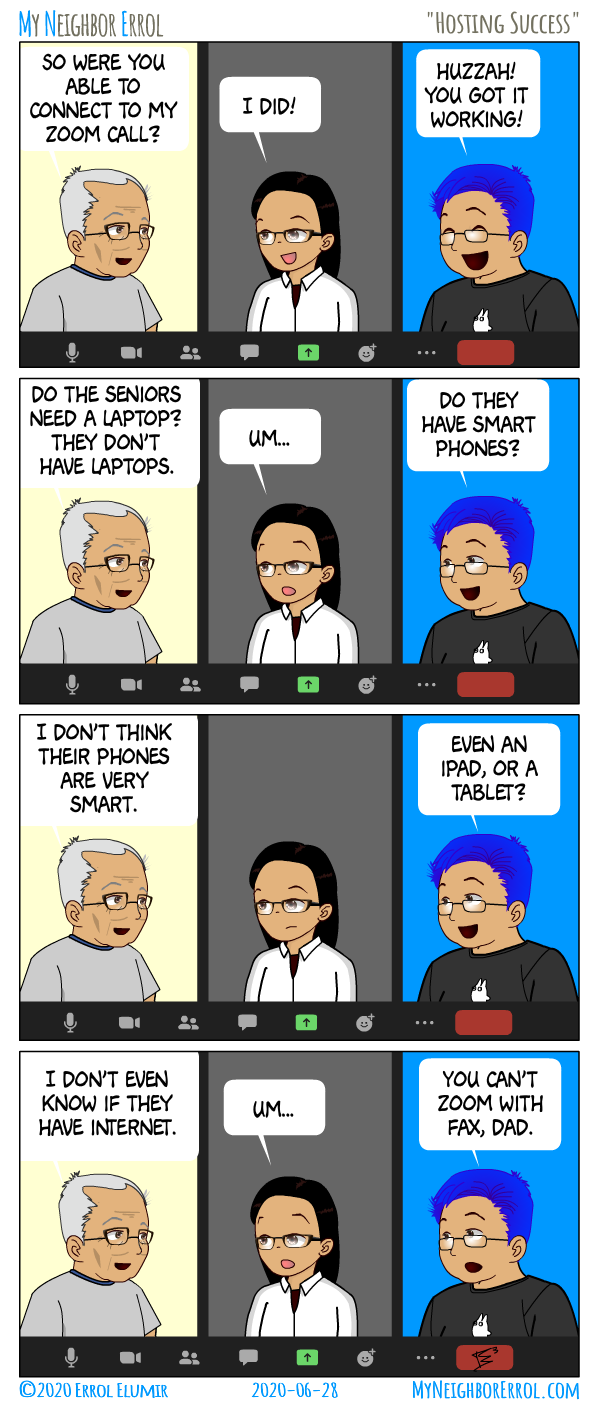 So yes, after this week long arc, in the end, dad didn't get it started because he didn't think the seniors would be able to figure out how to do a zoom call. And they probably didn't have the equipment for it either.
↓ Transcript
Leezet and Errol are on a Zoom call with their dad.

Panel 1 -
Lolo: So were you able to connect to my Zoom call?
Leezet: I did!
Errol: Huzzah! You got it working!

Panel 2 -
Lolo: Do the seniors need a laptop? They don't have laptops.
Leezet: Um...
Errol: Do they have smart phones?

Panel 3 -
I don't think their phones are very smart.
Errol: Even an iPad, or a tablet?

Panel 4 -
Lolo: I don't even know if they have internet.
Leezet: Um...
Errol: You can't Zoom with fax, dad.