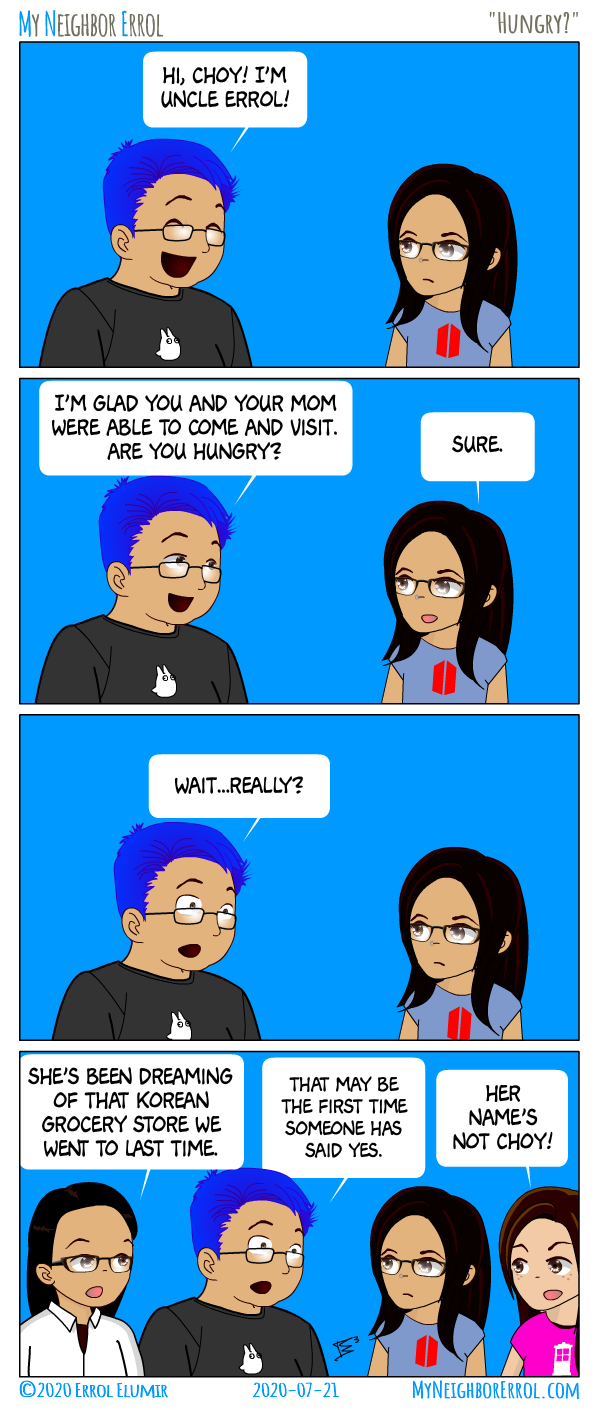 Just in case you forgot, since she's drawn a little differently, Choy is Leezet's daughter and my niece. Choy is a huge BTS fan and loves all things South Korean. The last time she came, we took her to Galleria, a Korean grocery store in our city. She loves it.
↓ Transcript
Panel 1 -
Errol: Hi, Choy! I'm uncle Errol!

Panel 2 -
Errol: I'm glad you and your mom were able to come and visit. Are you hungry?
Joy: Sure.

Panel 3 -
Errol: Wait...really?

Panel 4 -
Leezet: She's been dreaming that Korean Grocery store we went to last time.
Errol: That may be the first time someone has said yes.
Zoe: Her name's not Choy!