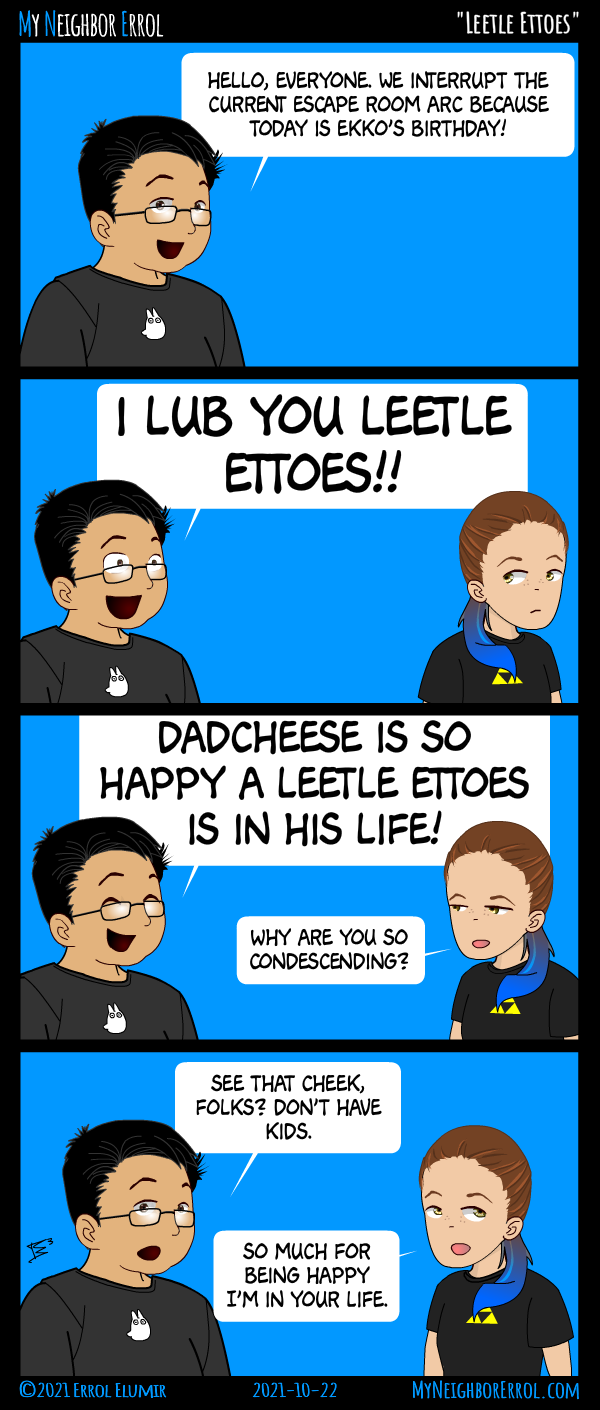 They grow up so fast! She's no longer a teenager!
↓ Transcript
Panel 1 -
Errol: Hello, everyone. We interrupt the current escape room arc because today is Ekko's birthday!

Panel 2 -
Errol: I LUB YOU LEETLE ETTOES!

Panel 3 -
Errol: DADCHEESE IS SO HAPPY A LEETLE ETTOES IS IN HIS LIFE!
Ekko: Why are you so condescending?

Panel 4 -
Errol: See that cheek, folks? Don't have kids.
Ekko: So much for being happy I'm in your life.