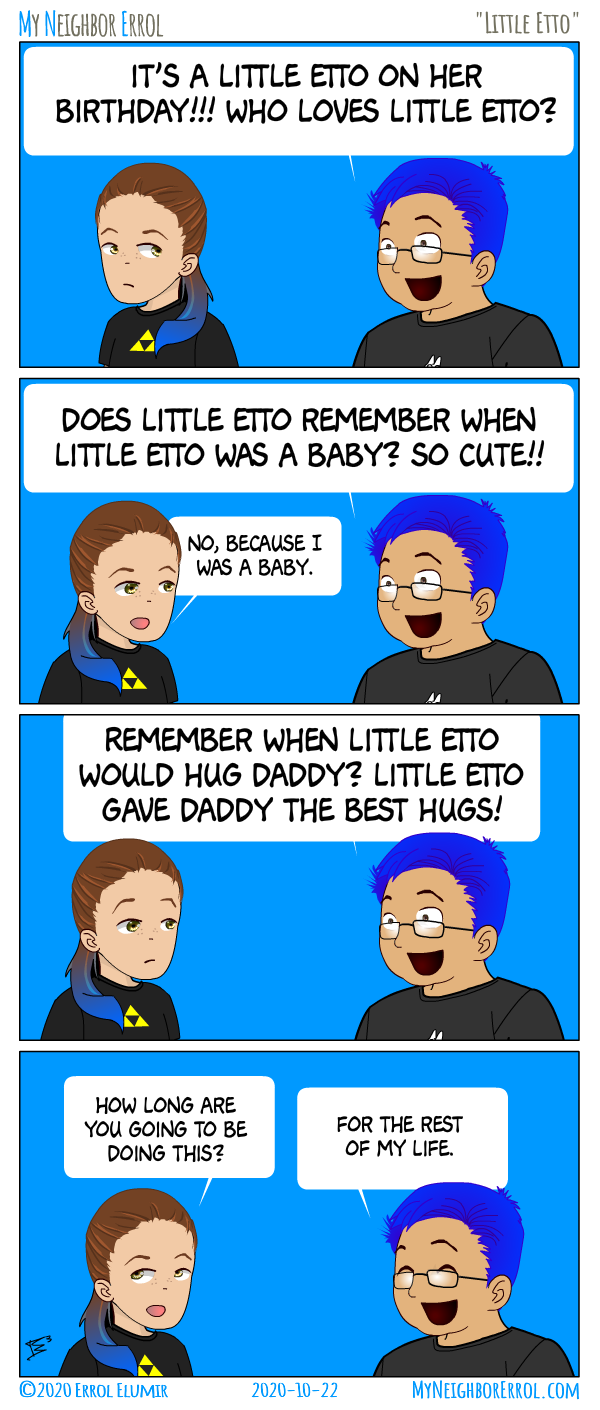 Happy Birthday, little Etto! 19. Good grief. Right now, you're watching Kdramas. No surprise there.
↓ Transcript
Panel 1 -
Errol: IT'S A LITTLE ETTO ON HER BIRTHDAY!!! WHO LOVES LITTLE ETTO?

Panel 2 -
Errol: DOES LITTLE ETTO REMEMBER WHEN LITTLE ETTO WAS A BABY? SO CUTE!!
Ekko: No, because I was a baby.

Panel 3 -
Errol: REMEMBER WHEN LITTLE ETTO WOULD HUG DADDY? LITTLE ETTO GAVE DADDY THE BEST HUGS!

Panel 4 -
Ekko: How long are you going to be doing this?
Errol: For the rest of my life.