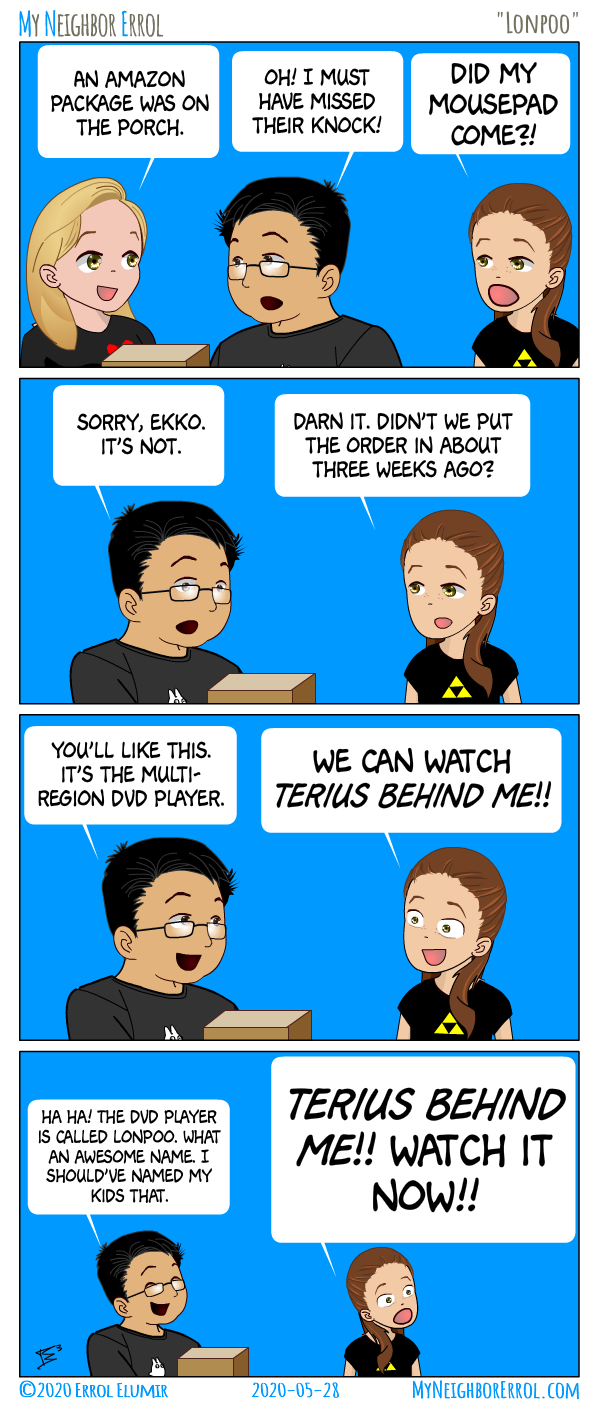 It stars my favourite actor: So Ji-sub. I don't know why, he just is. But we both really love this series.
↓ Transcript
Panel 1 -
Keren: An Amazon package on the porch.
Errol: Oh! I must have missed their knock!
Ekko: DID MY MOUSePAD COME?!

Panel 2 -
Errol: Sorry, Ekko. It's not.
Ekko: Darn it. Didn't we put the order in about three weeks ago?

Panel 3 -
Errol: You'll like this. It's the multi-region DVD player.
Ekko: WE CAN WATCH TERIUS BEHIND ME!!

Panel 4 -
Errol: Ha ha! The DVD player is called Lonpoo. What an awesome name. I should've named my kids that.
Ekko: TERIUS BEHIND ME!! WATCH IT NOW!!