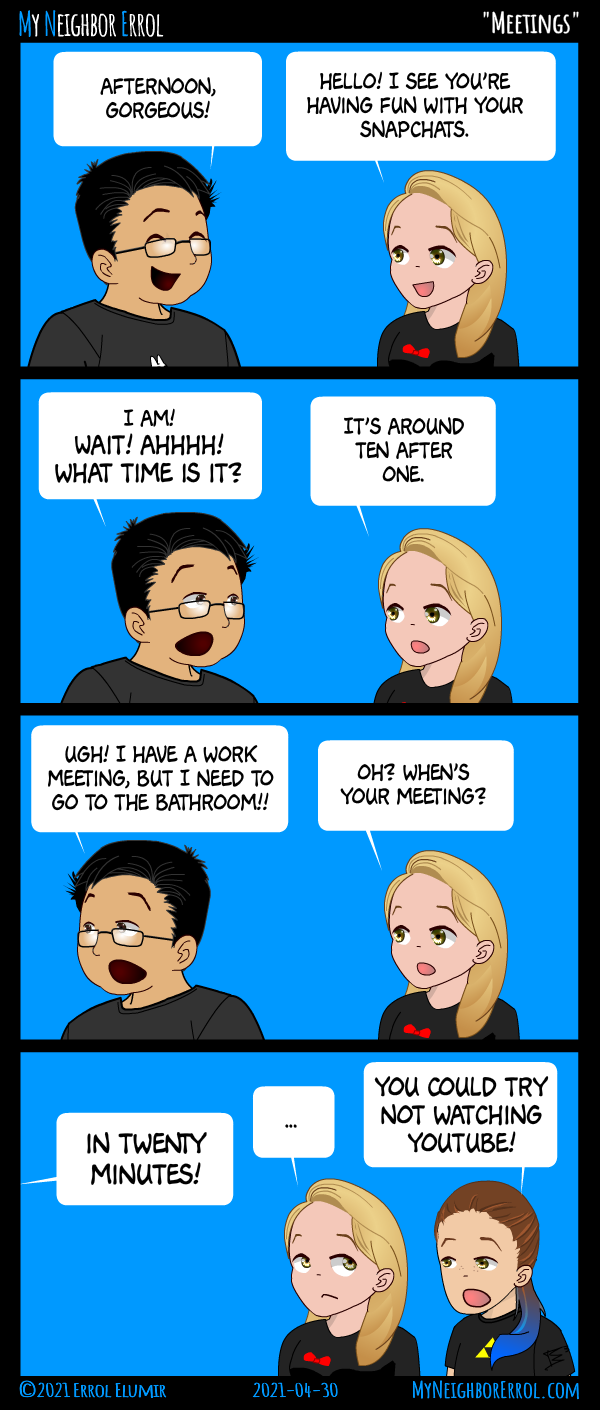 I tried to get in a comic for Friday, and I failed. Then I failed for Saturday too. Good grief.
↓ Transcript
Panel 1 -
Errol: Afternoon, gorgeous!
Keren: Hello! I see you're having fun with your snapchats.

Panel 2 -
Errol: I am! WAIT! AHHH! WHAT TIMES IS IT?
Keren: It's around ten after one.

Panel 3 -
Errol: Ugh! I have a work meeting, but I need to go to the bathroom!!
Keren: Oh? When's your meeting?

Panel 4 -
Errol (offscreen): IN TWENTY MINUTES!
Keren: ...
Ekko: You could try not watching YouTube!