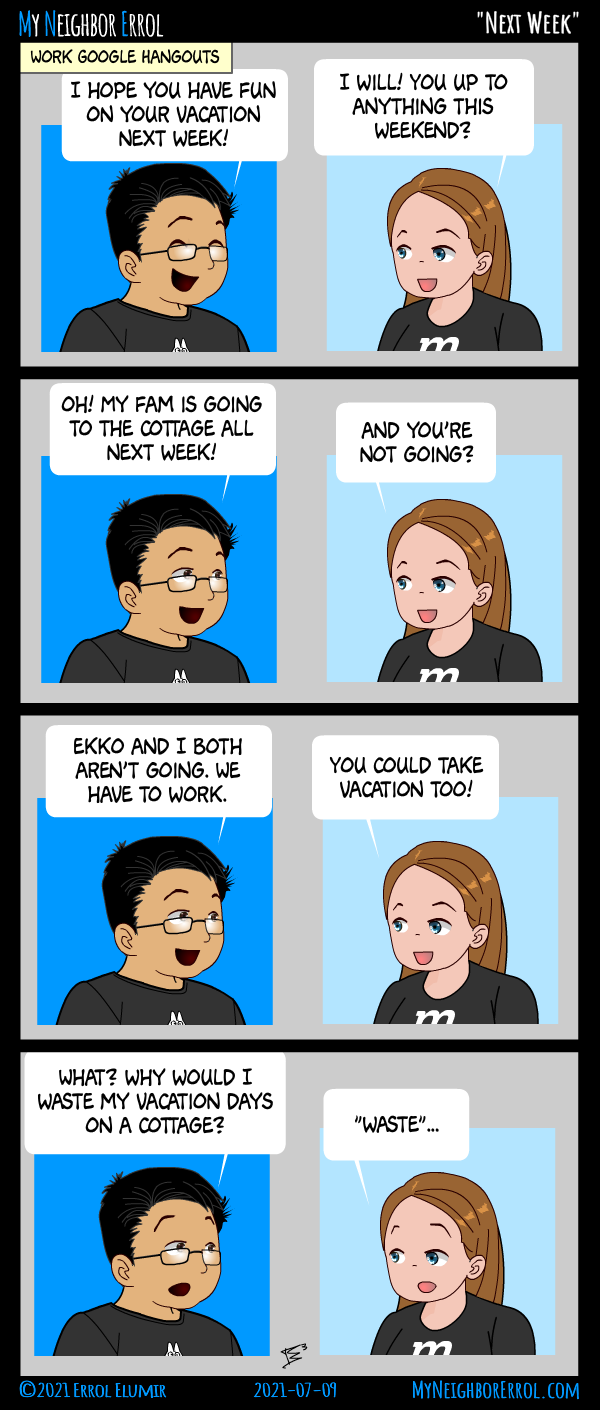 I should check my schedule, I don't think I've had vacation in over a year. However, that's not a complaint. Life without commute is almost like a vacation! 😀 Besides, my wife wasn't allowed to leave the province because she's a health care provider, so there was no point taking any vacation.
I do plan on taking a vacation day for RECON though!
↓ Transcript
Panel 1 (Work Google Hangouts) - 
Errol: I hope you have fun on your vacation next week!
Eilis: I will! You up to anything this weekend?

Panel 2 - 
Errol: Oh! My fam is going to the cottage all next week!
Eilis: And you're not going?

Panel 3 - 
Errol: Ekko and I both aren't going. We have to work.
Eilis: You could take vacation too!

Panel 4 - 
Errol: What? Why would I waste my vacation days on a cottage?
Eilis: "Waste"...