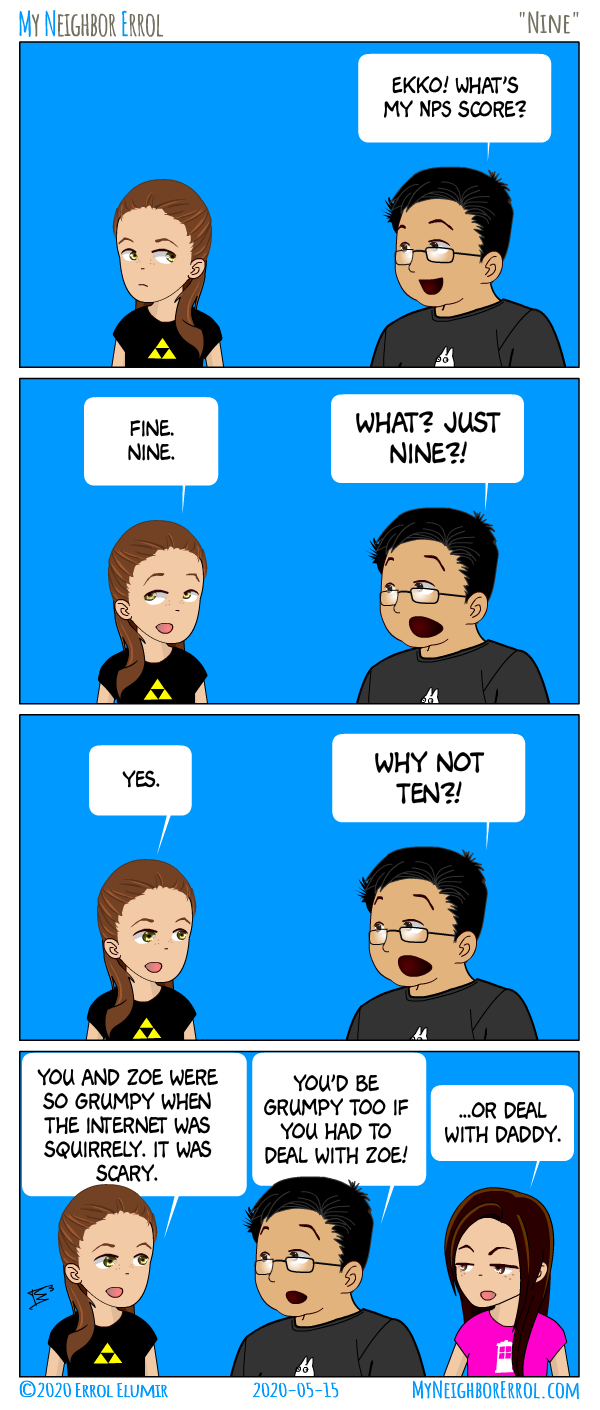 Maybe Ekko meant nine out of five!
↓ Transcript
Panel 1 -
Errol: Ekko! What's my NPS score?

Panel 2 -
Ekko: Fine. Nine.
Errol: WHAT? JUST NINE?!

Panel 3 -
Ekko: Yes.
Errol: WHY NOT TEN?!

Panel 4 -
Ekko: You and Zoe were so grumpy when the internet was squirrely. It was scary.
Errol: You'd be grumpy too if you had to deal with Zoe!
Zoe: ...or deal with daddy.