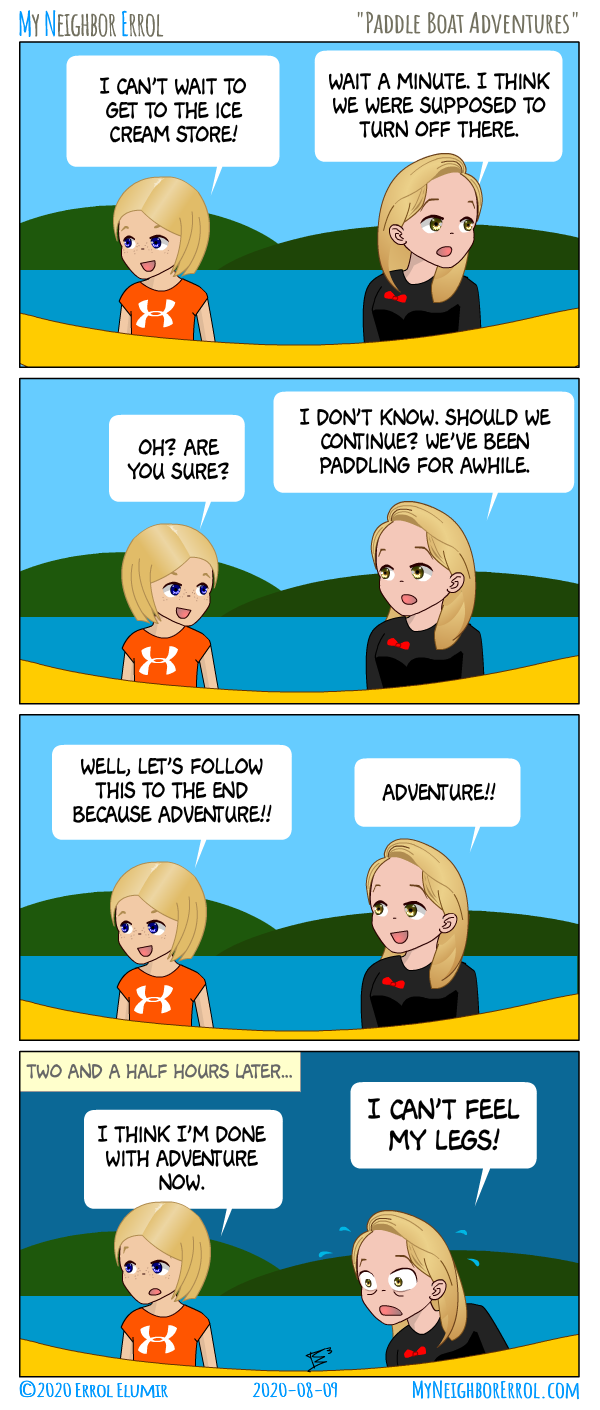 I'm shocked they got anywhere in a paddle boat.
↓ Transcript
Genny and Keren are in a paddle boat.

Panel 1 -
Genny: I can't wait to get to the ice cream store!
Keren: Wait a minute. I think we were supposed to turn off there.

Panel 2 -
Genny: Oh? Are you sure?
Keren: I don't know. Should we continue? We've been paddling for awhile.

Panel 3 -
Genny: Well, let's follow this to the end because adventure!!
Keren: Adventure!!

Panel 4 - (Two and a half hours later...)
Genny: I think I'm done with adventure now.
Keren: I CAN'T FEEL MY LEGS!