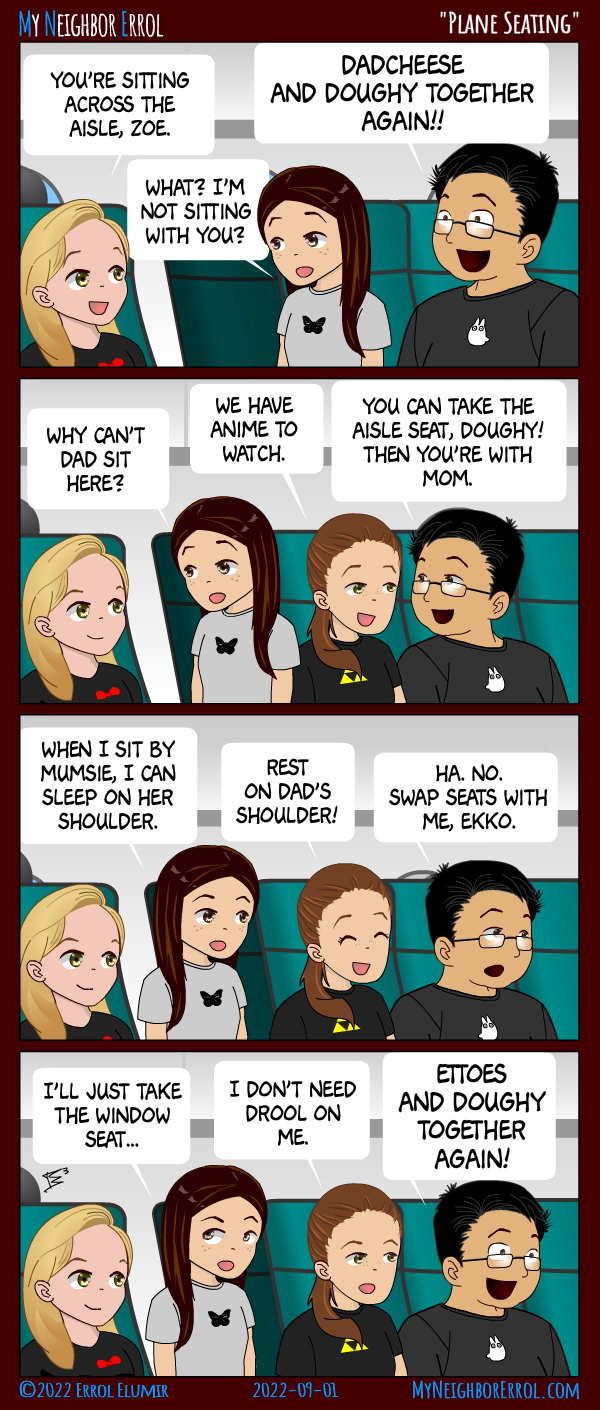 Usually the planes have been 2×2. But it was 3×3 this time. Poor Doughy.
↓ Transcript
Panel 1 (on a plane) -
Keren: You're sitting across the aisel, Zoe.
Zoe: What? I'm not sitting with you?
Errol: DADCHEESE AND DOUGHY TOGETHER AGAIN!!

Panel 2 -
Zoe: Why can't dad sit here?
Ekko: We have anime to watch.
Errol: You can take the aisle seat, Doughy! Then you're with mom.

Panel 3 -
Zoe: When I sit by mumsie, I can sleep on her shoulder.
Ekko: Rest on dad's shoulder!
Errol: Ha. No. Swap seats with me, Ekko.

Panel 4 -
Zoe: I'll just take the window seat...
Ekko: I don't need drool on me.
Errol: ETTOES AND DOUGY TOGETHER AGAIN!