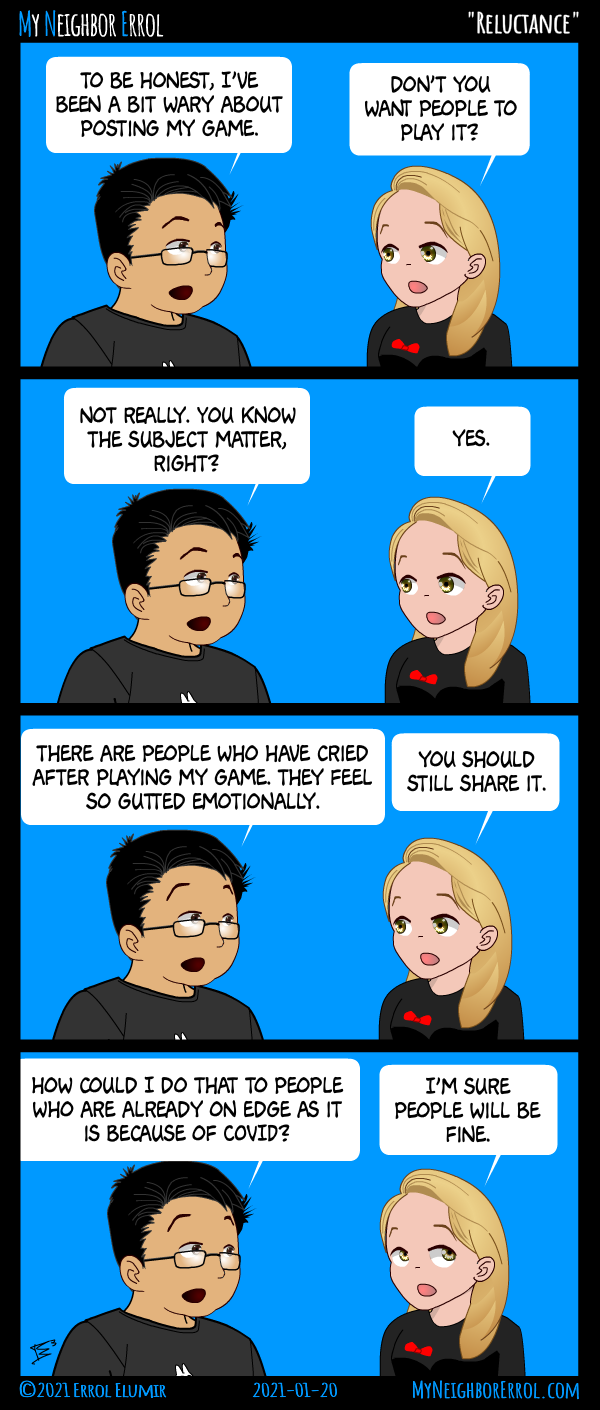 I compromised, of course. I posted, but I posted to Room Escape Artist's review so that players will be warned ahead of time!
↓ Transcript
Panel 1 -
Errol: To be honest, I've been a a bit wary about posting my game.
Keren: Don't you want people to play it?

Panel 2 -
Errol: Not really. You know the subject matter, right?
Keren: Yes.

Panel 3 -
Errol: There are people who have cried after playing my game. They feel so gutted emotionally.
Keren: You should still share it.

Panel 4 -
Errol: How could I do that to people who are already on edge as it is because of COVID?
Keren: I'm sure people will be fine.