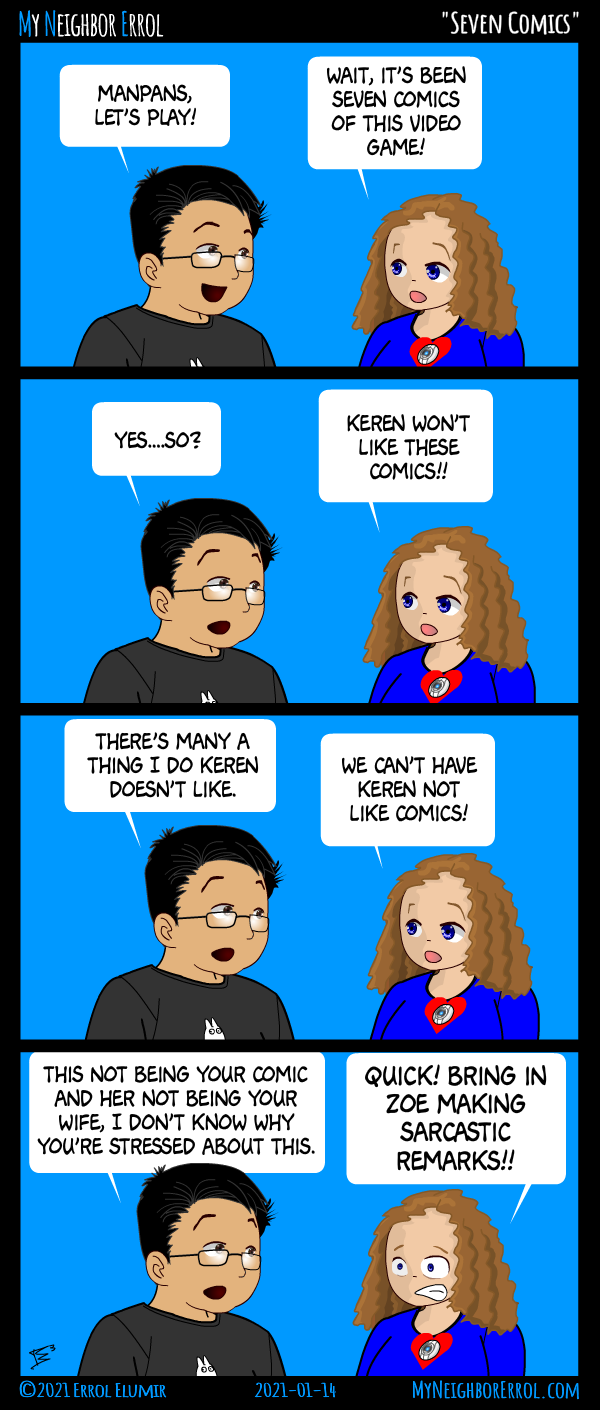 I don't know where the time goes. I decide not to do a comic, and then bam! It's four days later. *sigh*
↓ Transcript
Panel 1 -
Errol: Manpans, let's play!
Manpans: Wait, it's been seven comics of this video game!

Panel 2 -
Errol: Yes...so?
Manpans: Keren won't like these comics!!

Panel 3 -
Errol: There's many a thing I do Keren doesn't like.
Manpans: We can't have Keren not like comics!

Panel 4 -
Errol: This not being your comic and her not being your wife, I don't know why you're stressed about this.
Manpans: QUICK! BRING IN ZOE MAKING SARCASTIC REMARKS!!