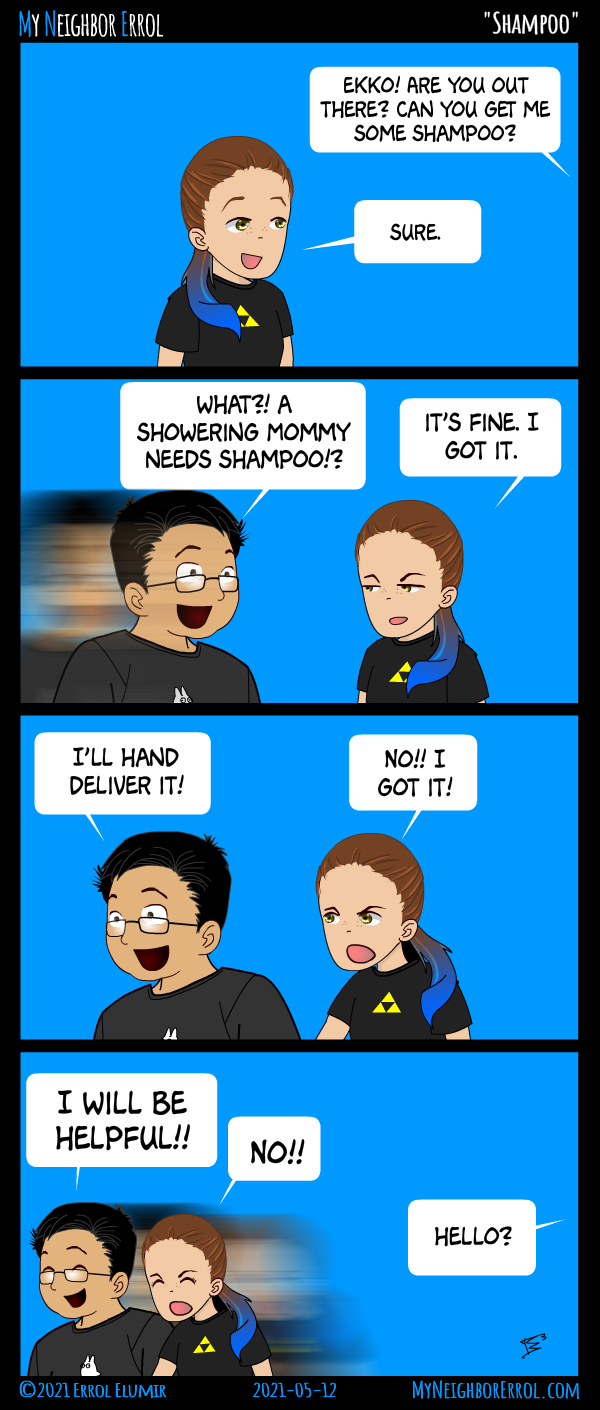 You know, it's surprising there was no shampoo in the bathroom. This house has so many bottles of hair care I have no place to put the soap.
And then, because I'm blind without my glasses, I have to pick up each individual bottle to see if it's shampoo, or conditioner, or some other weird bottle in the shower.
Once, there used to be a 2in1 bottle, and that was great! But then it disappeared. I don't know where it went. This could be another mystery!
↓ Transcript
Panel 1 -
Keren (offscreen): Ekko! Are you out there? Can you get me some shampoo?
Ekko: Sure.

Panel 2 -
Errol: What?! A showering mommy needs shampoo!?
Ekko: It's fine. I got it.

Panel 3 -
Errol: I'll hand deliver it!
Ekko: No!! I got it!

Panel 4 -
Errol: I will be helpful!!
Ekko: NO!!
Keren (offscreen): Hello?