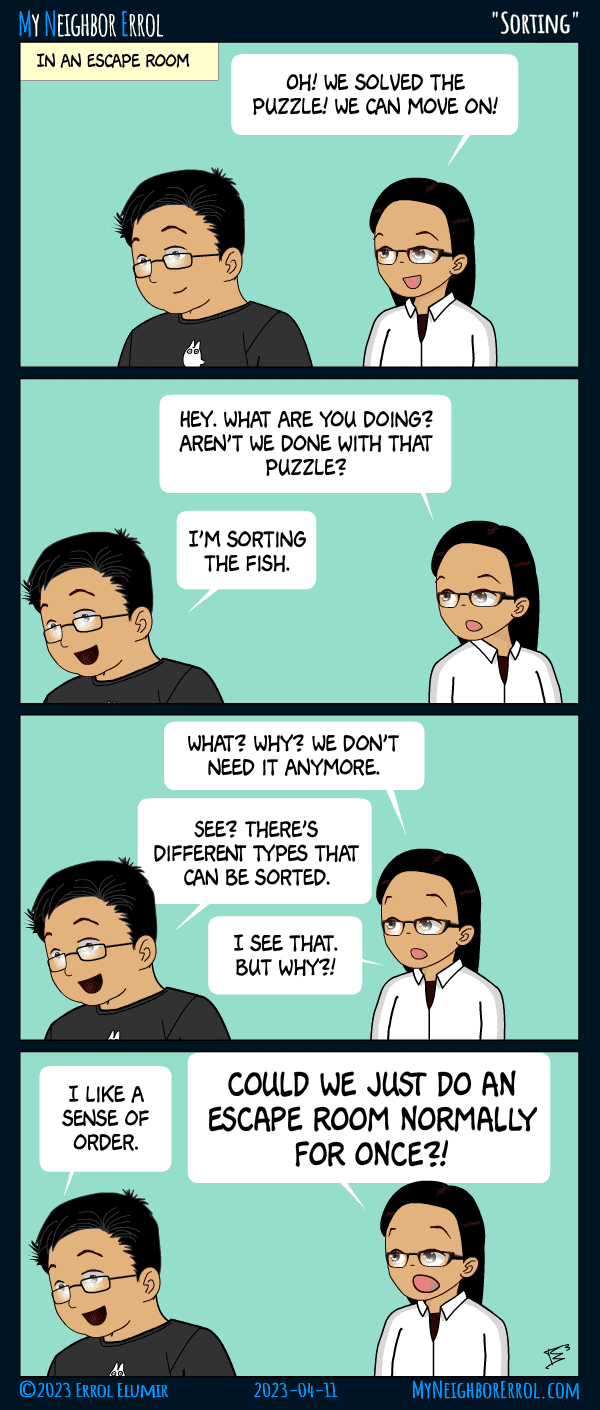 If anyone knows me, I hate doing tedious things in an escape room.
I hate it with a passion.
Unless, of course, I don't HAVE to do it.
Then I can do tedious things all day.
↓ Transcript
Panel 1 [In an escape room] -
Leezet: Oh! We solved the puzzle! We can move on!
Errol (looking down, smiling): ...

Panel 2 -
Leezet: Hey. What are you doing? We're done that puzzle.
Errol: I'm sorting the fish.

Panel 3 -
Leezet: What? Why? We don't need it anymore.
Errol: See? There's different types that can be sorted.
Leezet: I see that. But why?!

Panel 4 -
Errol: I like a sense of order.
Leezet: COULD WE JUST DO AN ESCAPE ROOM NORMALLY FOR ONCE?!