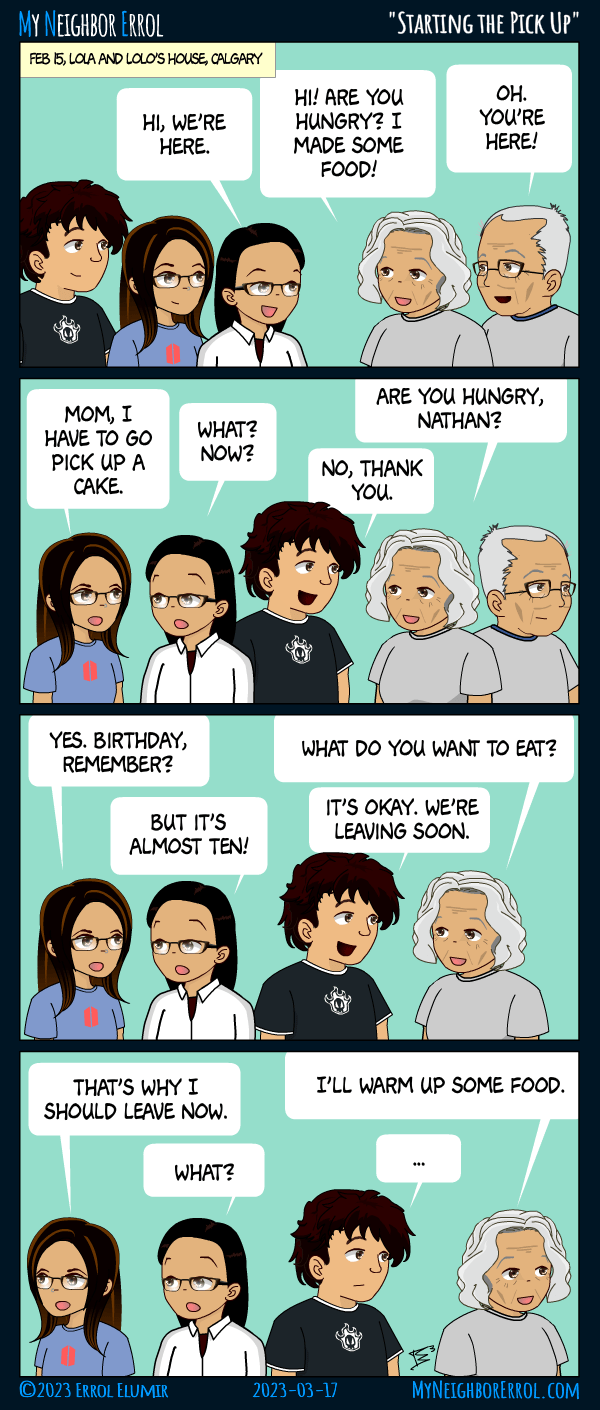 Look! I didn't stall and got the 'pren' drawn in time for this comic!
EDIT: I moved this comic to a later date because I forgot to insert two comics in before this…
↓ Transcript
Panel 1 [Feb 15, Lola and Lolo's house, Calgary] -
Leezet: Hi, we're here.
Lola: Hi! Are you hungry? I made some food!
Lolo: Oh. you're here!

Panel 2 -
Joy: Mom, I have to go pick up a cake.
Leezet: What? Now?
Lola: Are you hungry, Nathan?
Nathan: No, thank you.

Panel 3 -
Joy: Yes. Birthday, remember?
Leezet: But it's almost ten!
Lola: What do you want to eat?
Nathan: It's okay. We're leaving soon.

Panel 4 -
Joy: That's why I should leave now.
Leezet: What?
Lola: I'll warm up some food.
Nathan: ...