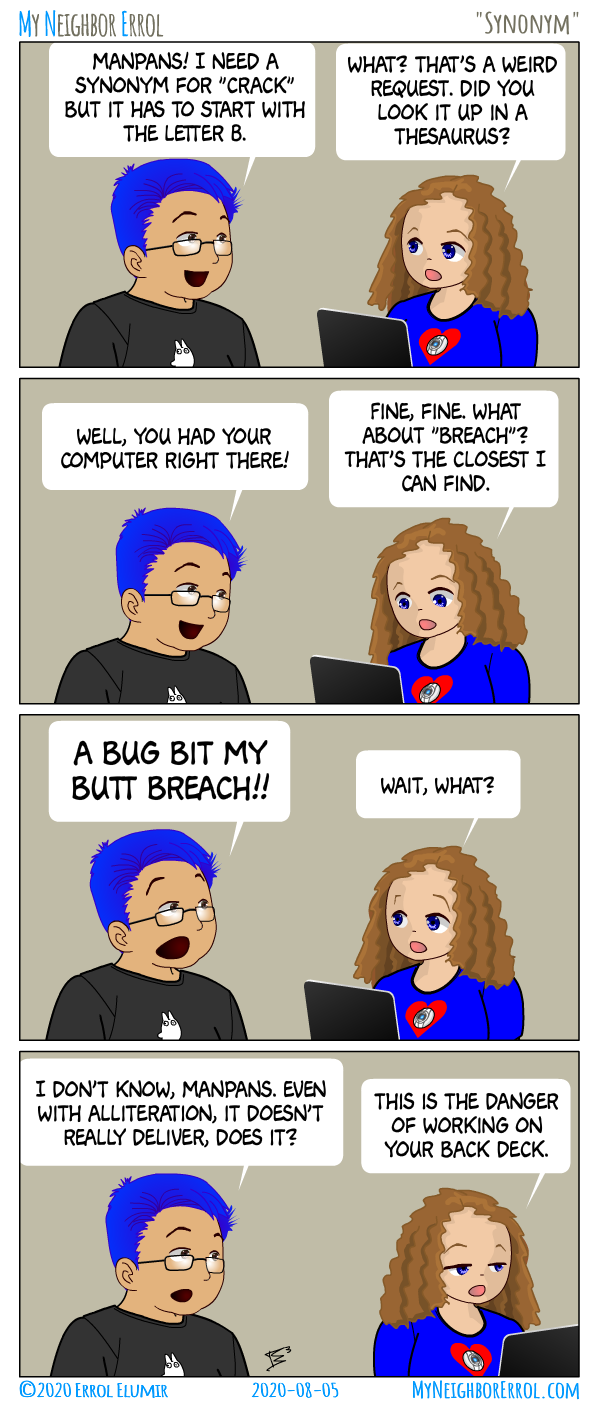 I probably could have made this into two comics to set this up, but it didn't really seem worth it. Then again, that hasn't stopped me before.
↓ Transcript
Panel 1 -
Errol: Manpans! I need a synonym for "crack" but it has to start with the letter B.
Manpans: What? That's a weird request. Did you look it up in a thesaurus?

Panel 2 -
Errol: Well, you had your computer right there!
Manpans: Fine, fine. What about "Breach"? That's the closest I can find.

Panel 3 -
Errol: A BUG BIT MY BUTT BREACH!
Manpans: Wait, what?

Panel 4 -
Errol: I don't know, Manpans. Even with alliteration, it doesn't really deliver, does it?
Manpans: This is the danger of working on your back deck.