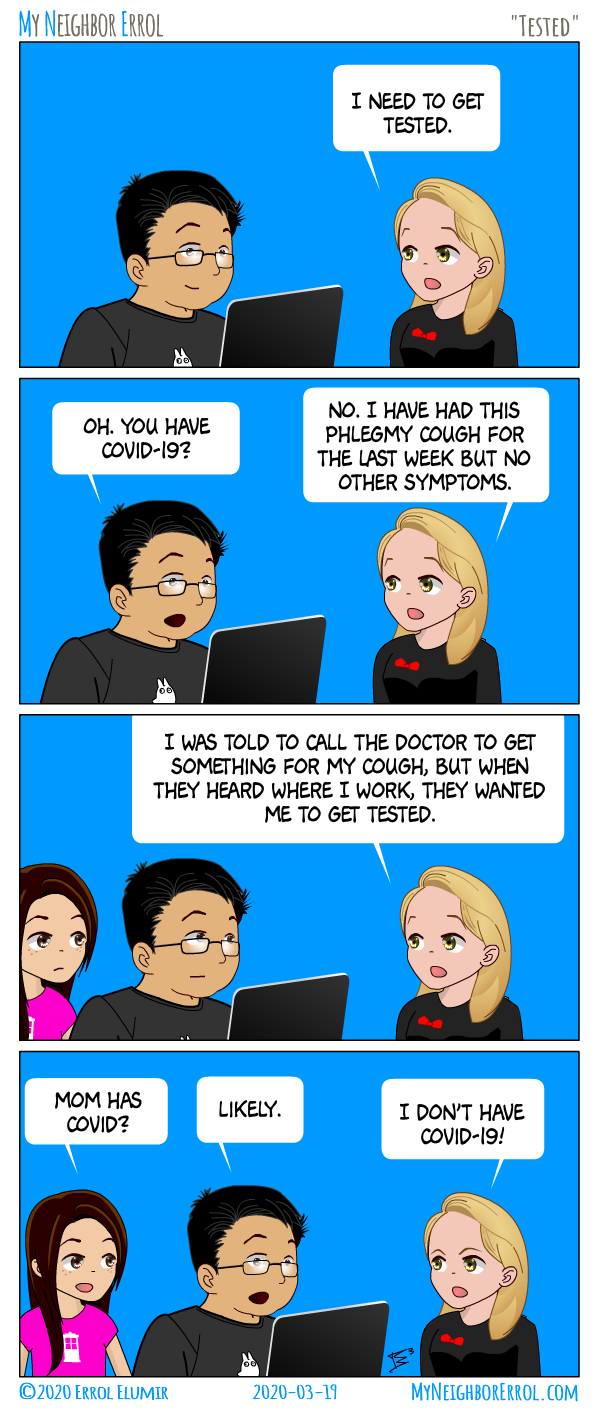 Oooh, there's this part called Transcript now. Was that always there? I hope it works.
And yes, I haven't posted in awhile, because I wanted to find out the results of the test.
↓ Transcript
Errol is happy on the computer while Keren talks to him.

Panel 1
Keren: I need to get tested.

Panel 2
Errol: Oh. You have COVID-19?
Keren: No. I have had this phlegmy cough for the last week but no other symptoms.

Panel 3 - Zoe looks in.
Keren: I was told to call the doctor to get something for my cough, but when they heard where I work, they wanted me to get tested.

Panel 4
Zoe: Mom has COVID?
Errol: Likely.
Keren: I don't have COVID-19!