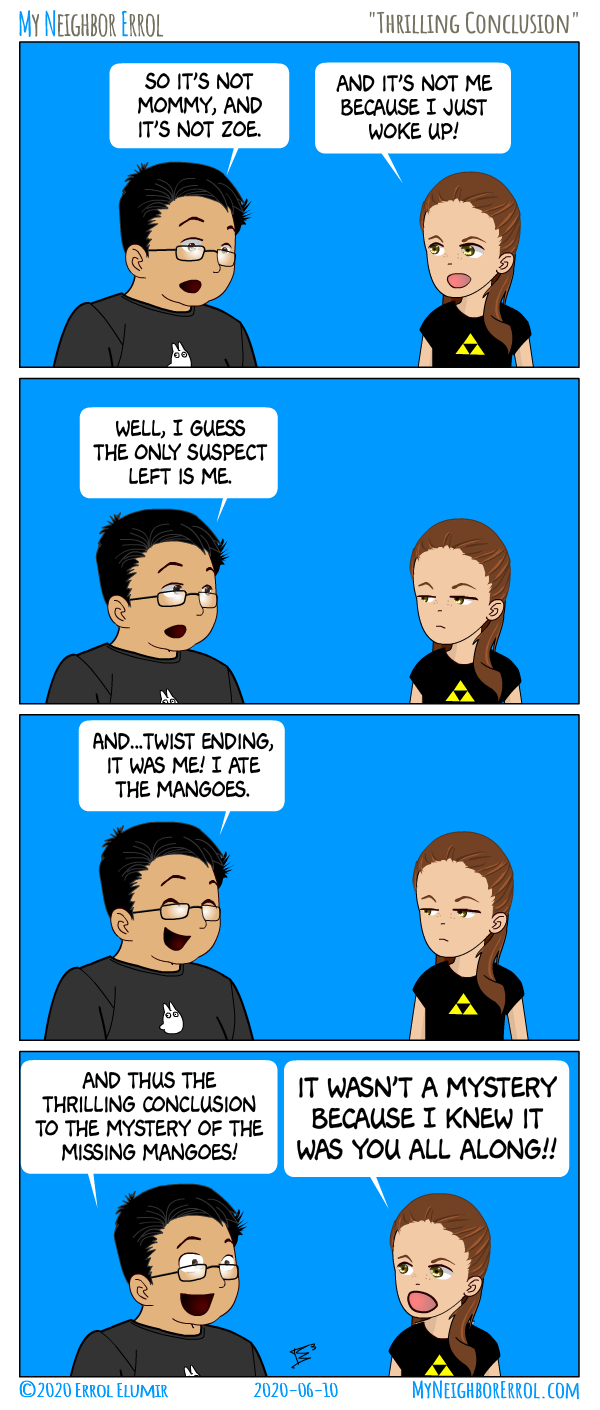 Lizette and Manpans got so upset the last comic wasn't the thrilling conclusion. But if Leezet wouldn't keep asking for spoilers, I wouldn't have had the material for the last comic!
↓ Transcript
Panel 1 -
Errol: So it's not mommy, and it's not Zoe.
Ekko: And it's not me because I just woke up!

Panel 2 -
Errol: Well, I guess the only suspect left is me.

Panel 3 -
Errol: And...twist ending, it was me! I ate the mangoes.

Panel 4 -
Errol: And thus the thrilling conclusion to the Mystery of the Missing Mangoes!
Ekko: IT WASN'T A MYSTERY BECAUSE I KNEW IT WAS YOU ALL ALONG!!