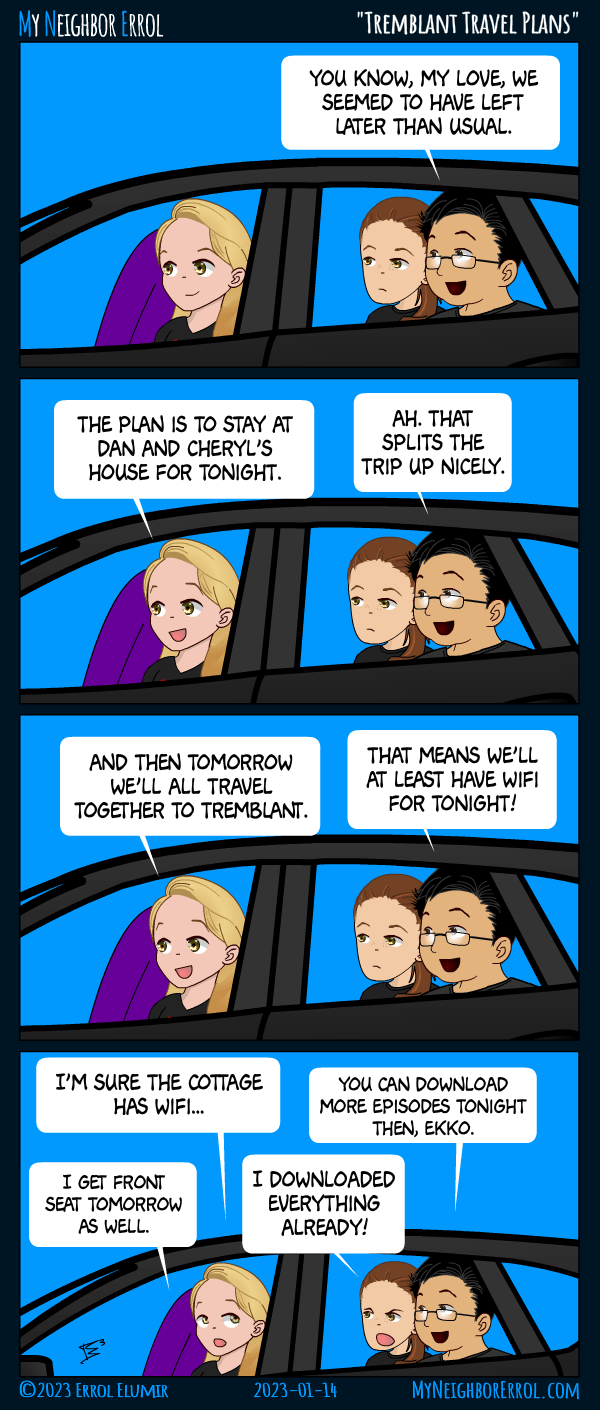 Back in the day, when my family would drive through the states for three days on road-trip vacations, it was always more comforting when we traveled with my cousins.
It's not that parents are not interesting. Who am I kidding. It totally is.
Also, back in the day, we didn't have these portable devices to keep us entertained! No! We only had COWS! And Horses! And other cars! Travelling back then was barbaric.
↓ Transcript
Panel 1 (Elumirs are in the car) -
Errol: We're finally back on track. Although, we did leave later than usual.

Panel 2 -
Keren: The plan is to stay at Dan and Cheryl's house for tonight.
Errol: Ah. That splits the trip up nicely.


Panel 3 -
Keren: And then tomorrow, we'll all travel together to Tremblant.
Errol: That means we'll at least have wifi for tonight!

Panel 4 -
Keren: I'm sure the cottage has wifi...
Errol: You can download more episodes tonight then, Ekko.
Ekko: I downloaded everything already!
Zoe: I get front seat tomorrow as well.