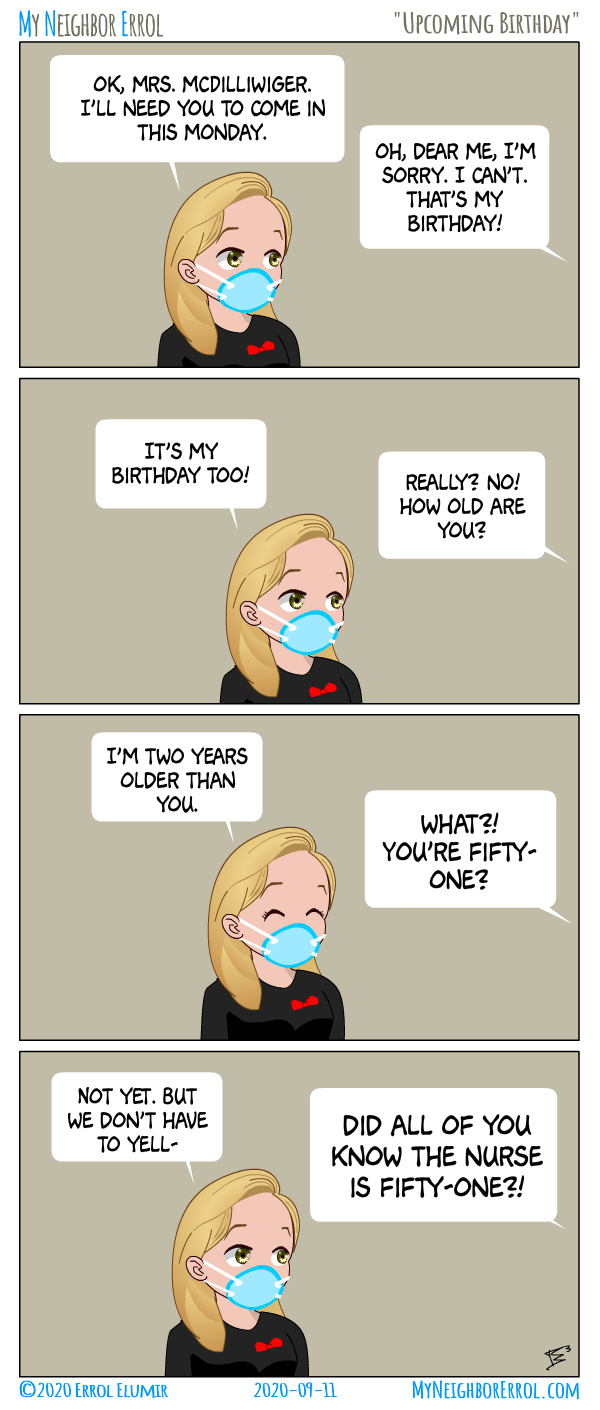 I don't think this is the first comic I've had where Keren is at work. Is it? I can't remember. I may have had one when Ekko went for "Take your kid to work" day. But I can't remember. If only there was an easy way to page through over a thousand comics.
↓ Transcript
Keren is at her work at a doctor's clinic:

Panel 1 -
Keren: OK, Mrs. Mdilliwiger. I'll need you to com in this Monday.
Patient: Oh, dear me, I'm sorry. I can't. That's my birthday!

Panel 2 -
Keren: It's my birthday too!
Patient: Really? No! How old are you?

Panel 3 -
Keren: I'm two years older than you.
Patient: What?! You're fifty-one?

Panel 4 -
Keren: Not yet. But we don't have to yell —
Pateint: DID ALL OF YOU KNOW THE NURSE IS FIFTY-ONE?!