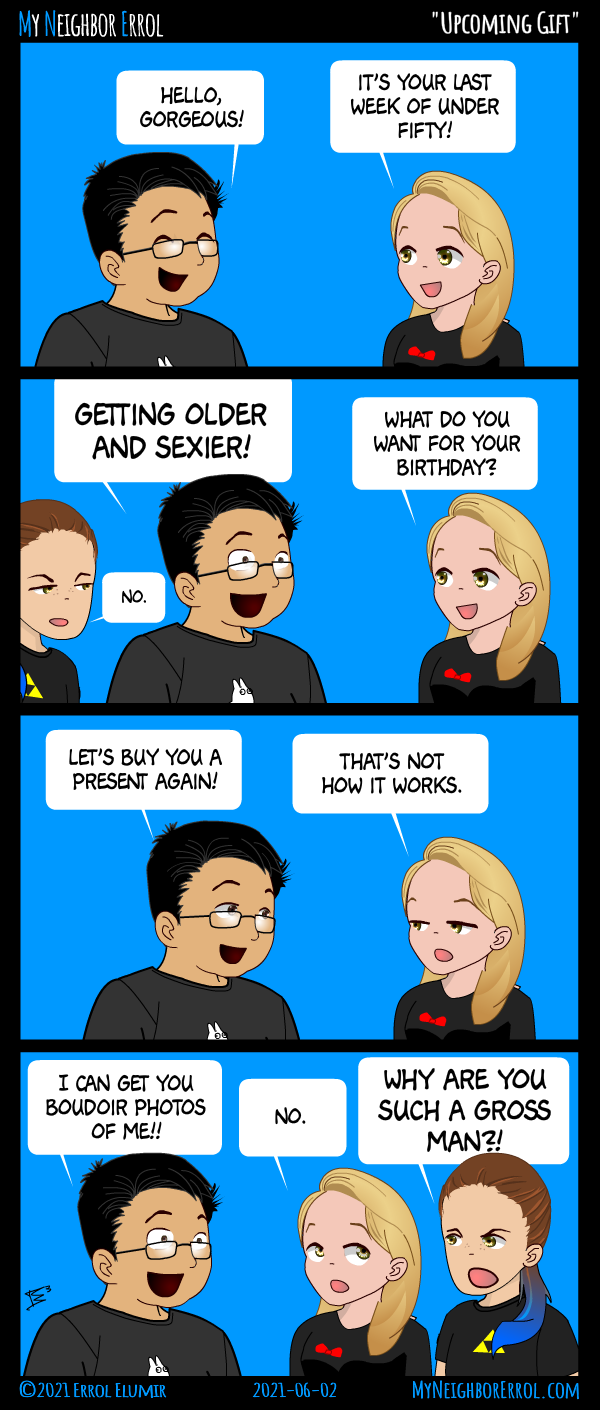 I had to look up how to spell boudoir. That's a dangerous thing to google. Still, I noticed there were shops in Toronto that specialize in these things! If Homer could get these photos, why can't I?!
↓ Transcript
Panel 1 -
Errol: Hello, gorgeous!
Keren: It's your last week of under fifty!

Panel 2 -
Errol: GETTING OLDER AND SEXIER!
Ekko: No.
Keren: What do you want for your birthday?

Panel 3 -
Errol: Let's buy you a present again!
Keren: That's not how it works.

Panel 4 -
Errol: I can get you boudoir photos of me!!
Keren: No.
Ekko: WHY ARE YOU SUCH A GROSS MAN?!