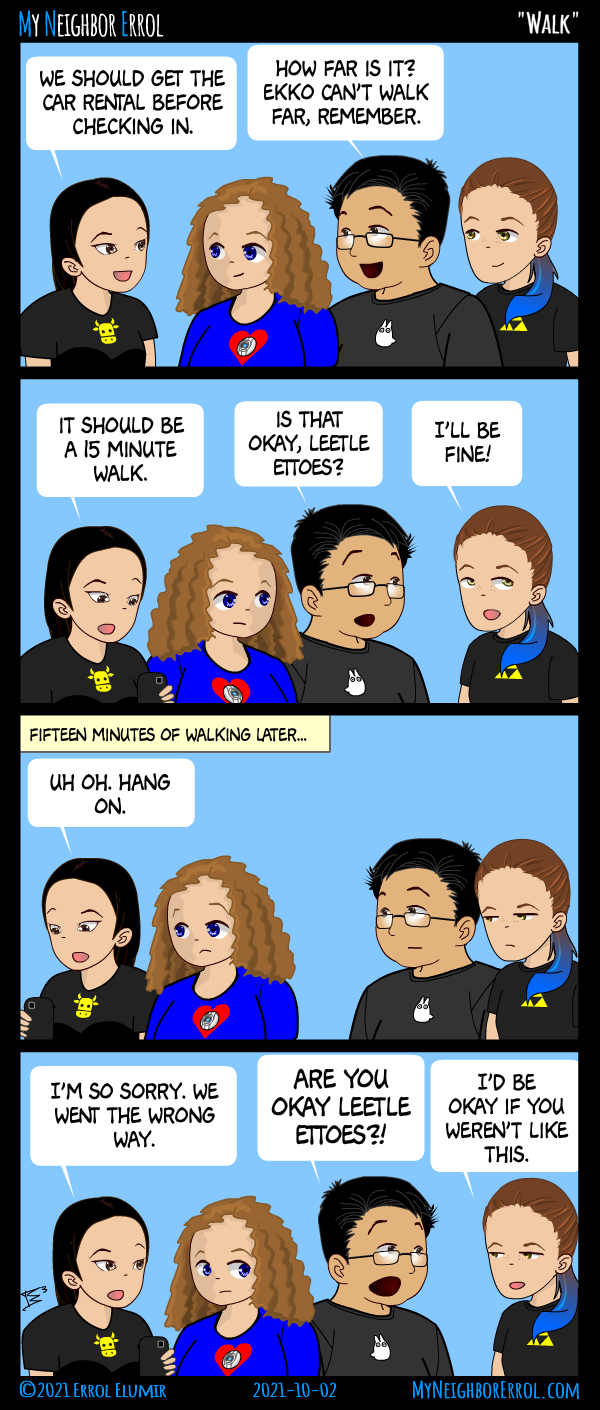 Fortunately, we were close to the hotel, so we went there instead and it was another 10 minute walk.
↓ Transcript
Panel 1 -
Margaux: We should get the car rental before checking in.
Errol: How far is it? Ekko can't walk far, remember.

Panel 2 -
Margaux: It should be a 15 minute walk.
Errol: Is that okay, leetle Ettoes?
Ekko: I'll be fine!

Panel 3 (Fifteen minutes of walking later...) -
Margaux (looking at her phone): Uh oh. Hang on.

Panel 4 -
Margaux: I'm so sorry. We went the wrong way.
Errol: ARE YOU OKAY, LEETLE ETTOES?!
Ekko: I'd be okay if you weren't like this.