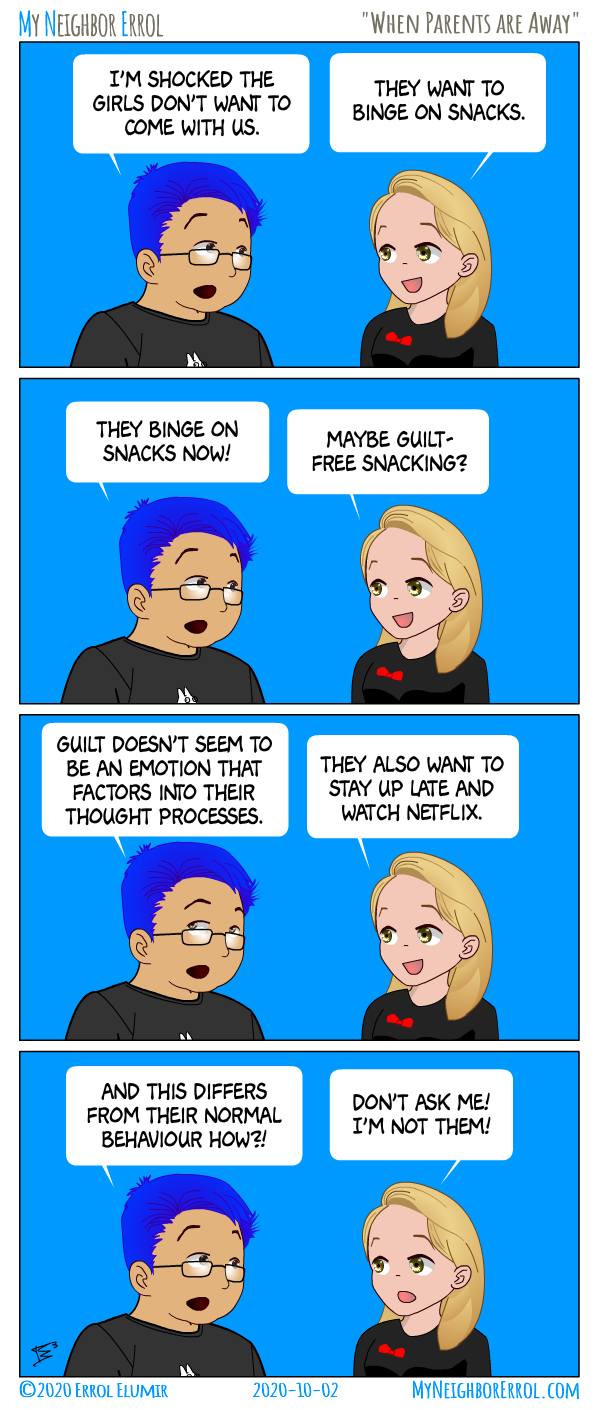 You know, I shouldn't be complaining. If the girls don't want to come, they don't want to come. Of course, that does decrease our potential for escape rooms. But they're not really open anyway.
↓ Transcript
Panel 1 -
Errol: I'm shocked the girls don't want to come with us.
Keren: They want to binge on snacks.

Panel 2 -
Errol: They binge on snacks now!!
Keren: Maybe guilt-free snacking?

Panel 3 -
Errol: Guilt doesn't seem to be an emotion that factors into their thought processes.
Keren: They also want to stay up late and watch Netflix.

Panel 4 -
Errol: And this differs from their normal behaviour how?!
Keren: Don't ask me! I'm not them!