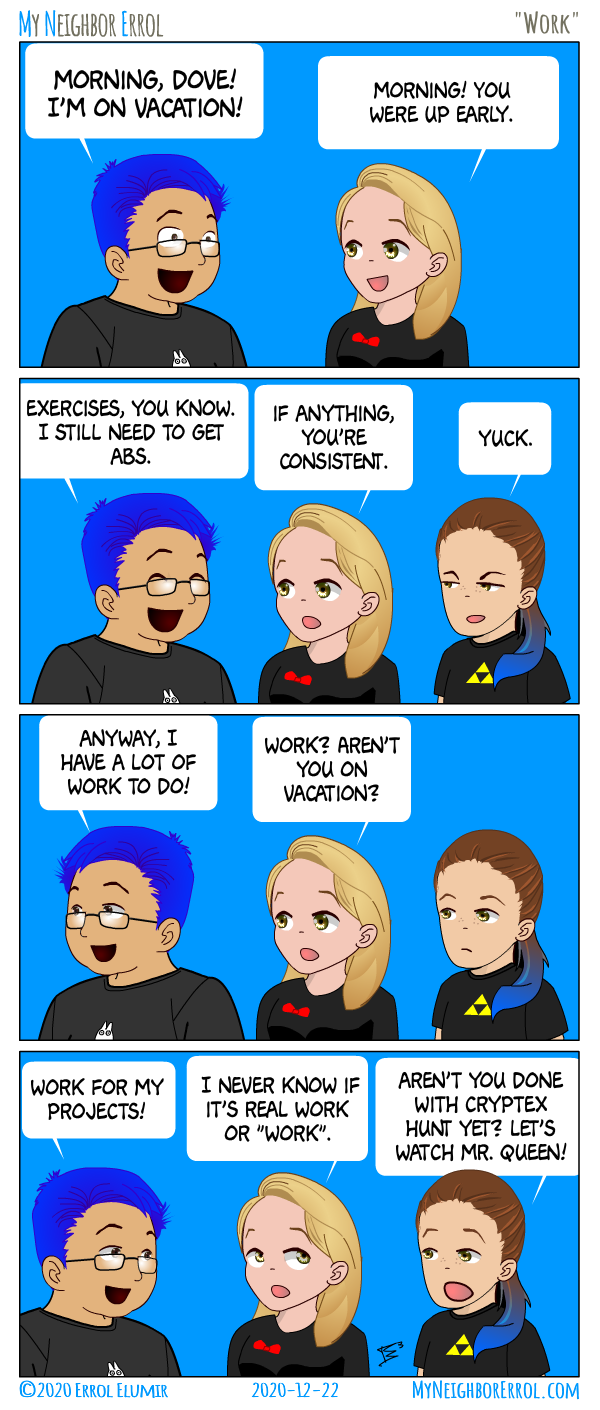 Look! A comic updated on the day it's supposed to go out!
Yes, I'm finally on vacation, and I took the time off to work on all the projects that have been lagging behind. Here's hoping I can finish stuff off! If anything, this week should have up to date comics.
↓ Transcript
Panel 1 -
Errol: Morning, Dove! I'm on vacation!
Keren: Morning! You were up early.

Panel 2 -
Errol: Exercises, you know. I still need to get abs.
Keren: If anything, you're consistent.
Ekko: Yuck.

Panel 3 -
Errol: Anyway, I have a lot of work to do!
Keren: Work? Aren't you on vacation?

Panel 4 -
Errol: Work for my projects!
Keren: I never know if it's real work or "work".
Ekko: Aren't you done with Cryptex Hunt yet? Let's watch "Mr. Queen"!