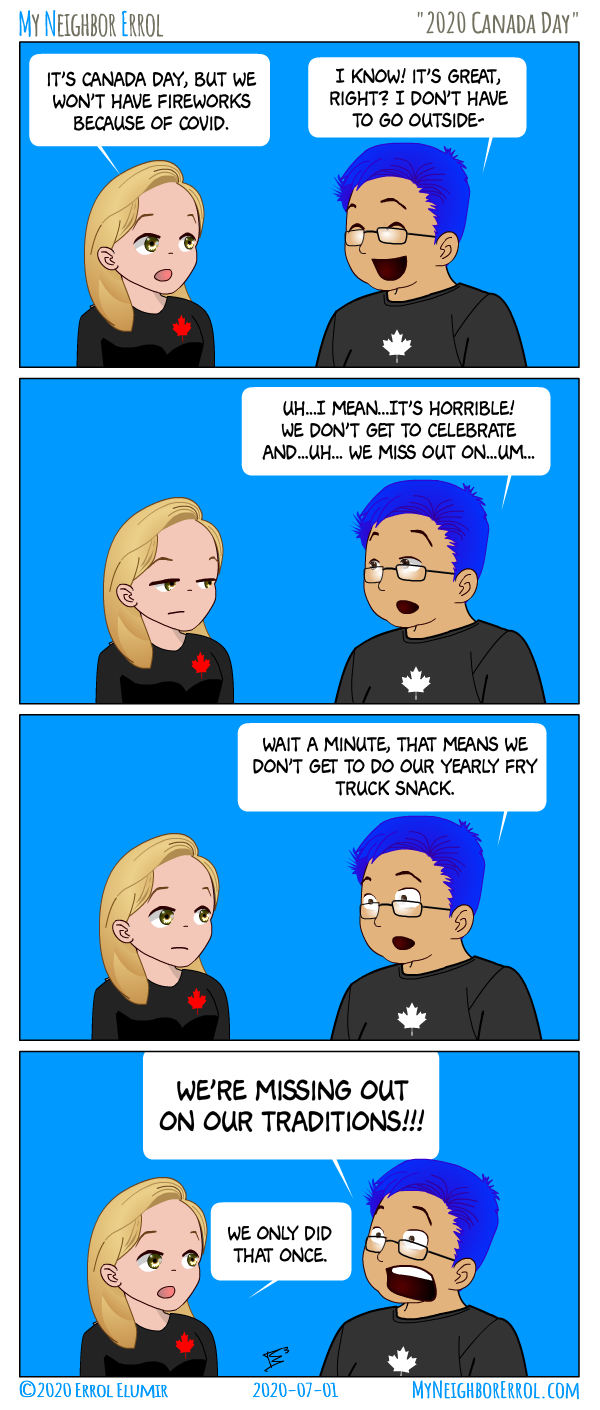 I didn't upload this because I was doing Canada Day stuff! Ok, not exactly. I may have been doing work for my work puzzle hunt, playing video games, and watching K-Dramas. Not unlike any other day, really. It was great!
↓ Transcript
Not that we've mentioned it anywhere, but Keren usually wears a "Kiki's Delivery Service" themed black hoody with a small red bow on it. Errol wears a black shirt with a small chibi totoro on the front. Today, they sport maple leafs for Canada day.

Panel 1 -
Keren: It's Canada Day, but we won't have fireworks because of COVID.
Errol: I know! It's great, right? I don't have to go outside-

Panel 2 -
Errol: Uh...I mean...it's horrible! We don't get to celebrate and...uh...we miss out on...um...

Panel 3 -
Errol: Wait a minute, that means we don't get to do our yearly fry truck snack!

Panel 4 -
Errol: WE'RE MISSING OUT ON OUR TRADITIONS!!!
Keren: We only did that once.