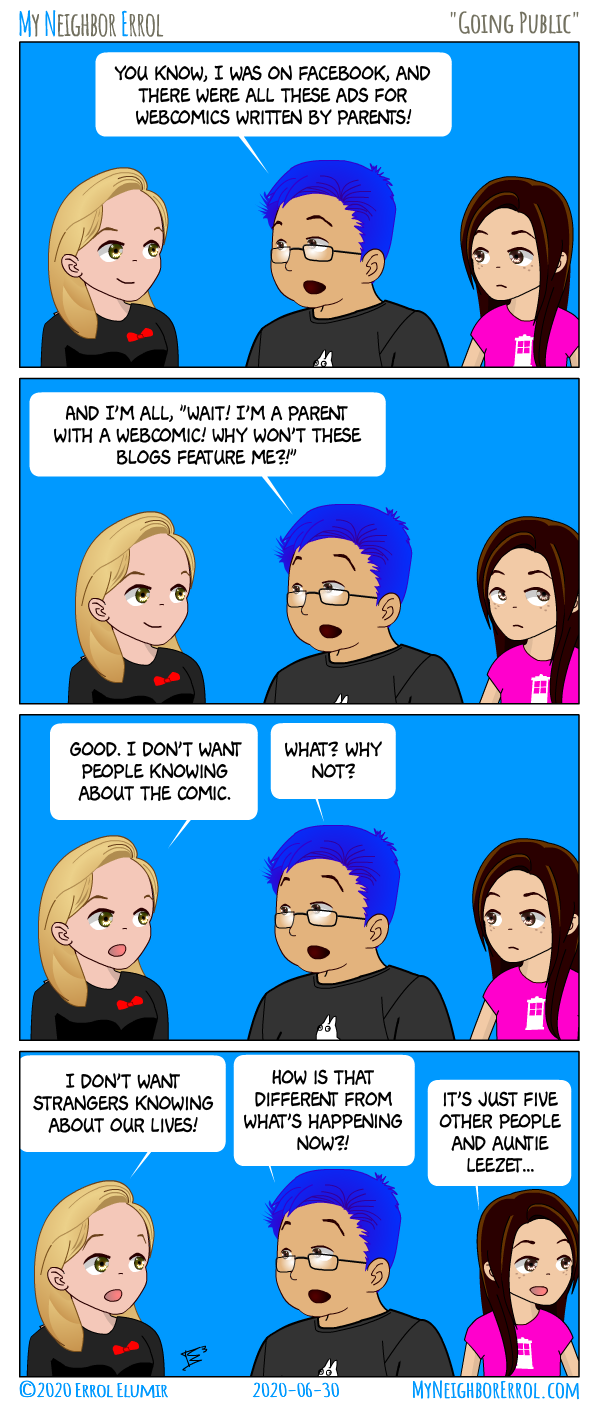 I wonder if it's a whole genre unto itself, "Parent Webcomics". I remember when I was thinking of putting my webcomic on other sites to help promote it, the only genre it fit was "Journal" or something like that.
The comic has been going on for years now and I realize my webcomic wouldn't really be a mainstream thing, considering it's a bit insular and very specific to our family. So I haven't really checked what the webcomic scene is like now, but there totally should be a "Parent" genre.
↓ Transcript
Keren, Errol, and Zoe are on screen.

Panel 1 -
Errol: You know, I was on Facebook and there were all these ads for webcomics written by parents!

Panel 2 -
Errol: And I'm all, "Wait! I'm a parent with a webcomic! Why won't these blogs feature me?!"

Panel 3 -
Keren: Good. I don't want people knowing about the comic.
Errol: What? Why not?

Panel 4 -
Keren: I don't want strangers knowing about our lives!
Errol: How is that different from what's happening now?!
Zoe: It's just five other people and auntie Leezet...