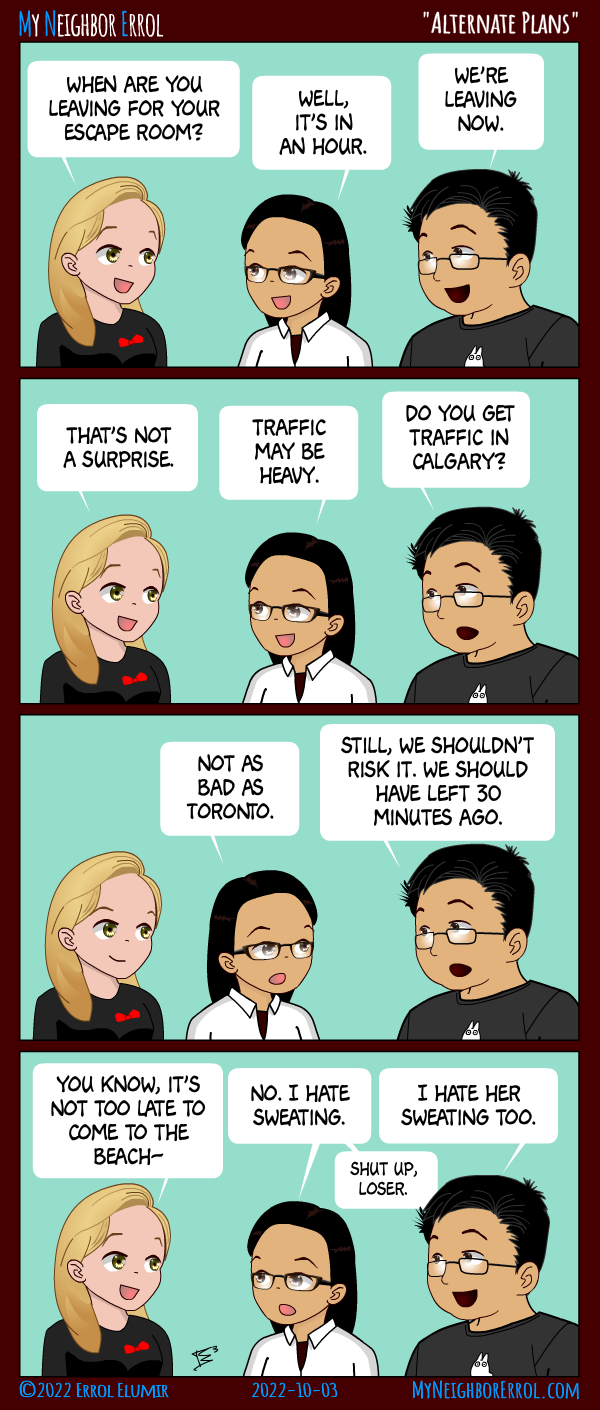 I don't like sweating either. Nor sweating with sunscreen on. Nor sweating with sunscreen on where there's sand. None of it is fun for me. My poor wife. 😀
↓ Transcript
Panel 1 -
Keren: When are you leaving for your escape room?
Leezet: Well, it's in an hour.
Errol: We're leaving now.

Panel 2 -
Keren: That's not a suprise.
Leezet: Traffic may be heavy.
Errol: Do you get traffic in Calgary?

Panel 3 -
Leezet: Not as bad as Toronto.
Errol: Still, we shouldn't risk it. We should have left 30 minutes ago.

Panel 4 -
Keren: You know, it's not too late to come to the beach—
Leezet: No. I hate sweating.
Errol: I hate her sweating too.
Leezet: Shut up, loser.