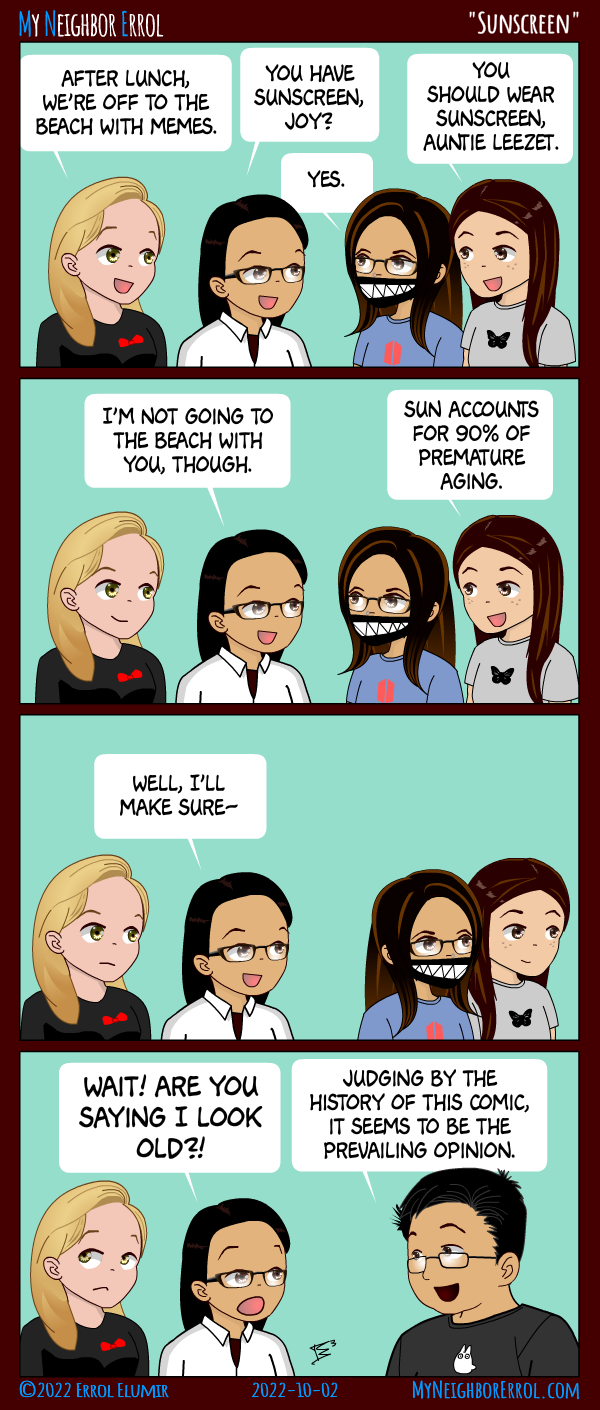 I think I combined days here. They went to a beach another time. After lunch with Memes, they all went to iFly together.
↓ Transcript
Panel 1 -
Keren: After lunch, we're off to the beach with Memes.
Leezet: You have sunscreen, Joy?
Choy: Yes.
Zoe: You should wear sunscreen, auntie Leezet.

Panel 2 -
Leezet: I'm not going to the beach with you, though.
Zoe: Sun accounts for 90% of premature aging.

Panel 3 (Choy and Zoe leave the panel) -
Leezet: Well, I'll make sure —

Panel 4 -
Leezet: WAIT! ARE YOU SAYING I LOOK OLD?!
Errol: Judging by the history of this comic, it seems to be the prevailing opinion.