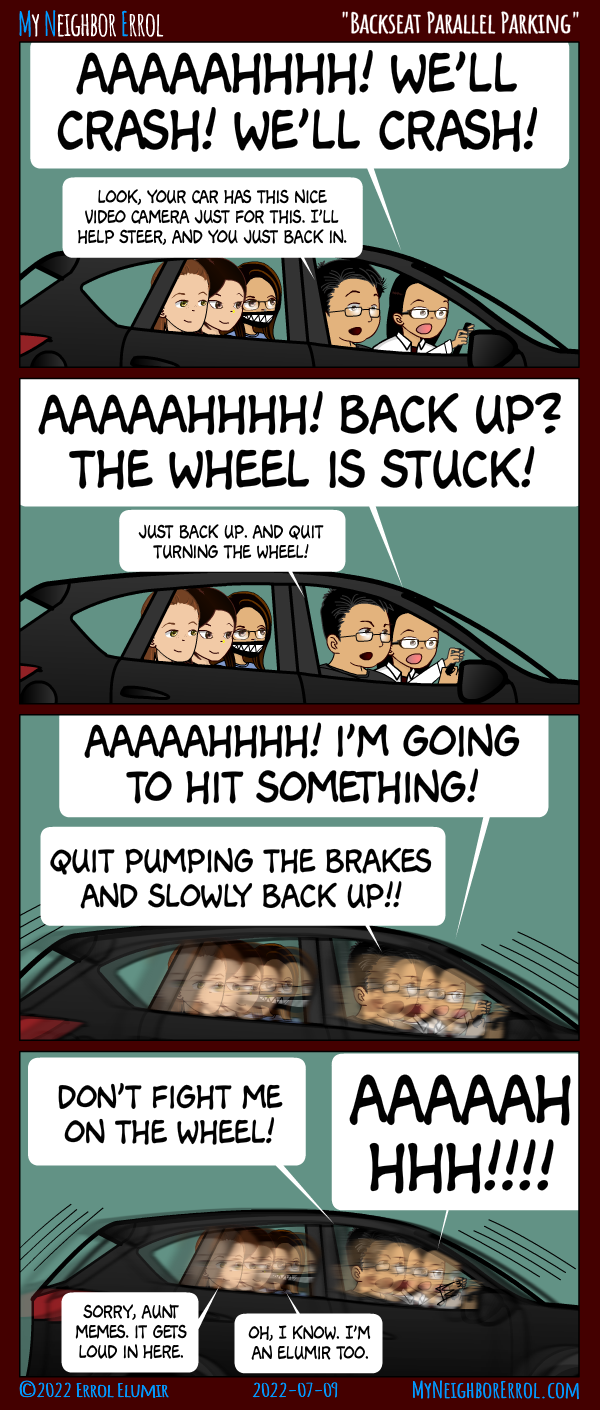 If you are wondering if this is exaggerated, just ask anyone who was there.
↓ Transcript
Panel 1 (Ekko, Memes, Joy, Errol, and Leezet are in the car) -
Leezet: AAAAHHHH! WE'LL CRASH! WE'LL CRASH!
Errol: Look, your car has this nice video camera just for this. I'll help steer, and you just back in.

Panel 2 -
Leezet: AAAAHHHH! BACK UP? THE WHEEL IS STUCK!
Errol: Just back up. And quit turning the wheel!

Panel 3 (Car is shaking and jerking) -
Leezet: AAAAHHHH! I"M GOING TO HIT SOMETHING!
Errol: Quit pumping the brakes and slowly back up!!

Panel 4 -
Errol: DON'T FIGHT ME ON THE WHEEL!
Leezet: AAAAHHHH!
Ekko: Sorry, aunt Memes. It gets loud in here.
Memes: Oh, I know. I'm an Elumir too.