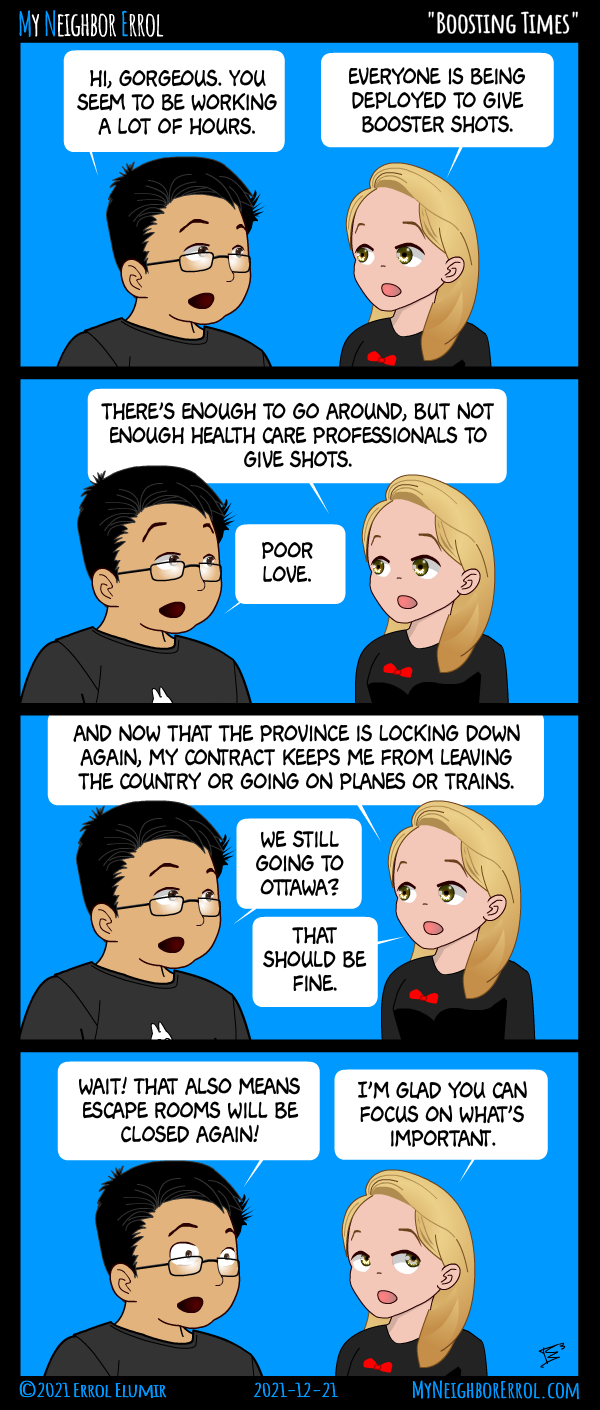 We usually go to Ottawa for between Christas and New Year's day, although we didn't last year.
And this time around, I explained a bit more why Keren can't leave the country. Last time I made that comment, people thought it was a restriction put on everyone, or all health professionals. It's just where Keren works. She could leave, but then if she were to go on a mandatory quarantine, that would keep her from working for two weeks, and we need more nurses.
↓ Transcript
Panel 1 -
Errol: Hi, gorgeous. You seem to be working a lot of hours.
Keren: Everyone is being deployed to give booster shots.

Panel 2 -
Keren: There's enough to go around, but not enough health care professionals to give shots.
Errol: Poor love.

Panel 3 -
Keren: And now that the province is locking down again, my contract keeps me from leaving the country or going on planes or trains.
Errol: We still going to Ottawa?
Keren: That should be fine.

Panel 4 -
Errol: Wait! That also means escape rooms will be closed again!
Keren: I'm glad you can focus on what's important.