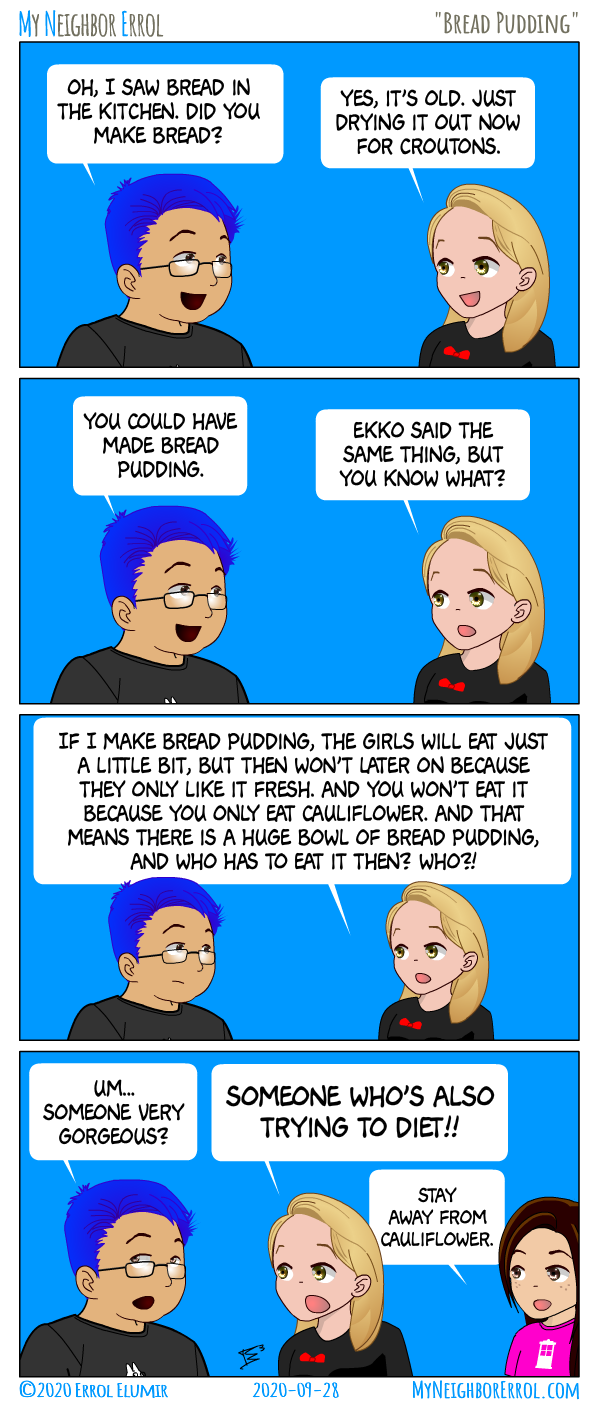 I do like me some bread pudding. But she's right. I won't eat it.
↓ Transcript
Panel 1 -
Errol: Oh, I saw bread in the kitchen. Did you make bread?
Keren: Yes, it's old. Just drying out now for croutons.

Panel 2 -
Errol: You could have made bread pudding.
Keren: Ekko said the same thing, but you know what?

Panel 3 -
Keren: If I make bread pudding, the girls will eat just a little bit, but then won't later on because only like it fresh. And you won't eat it because you only eat cauliflower. And that means there is a huge bowl of bread pudding, and who has to eat it then? Who?!

Panel 4 -
Errol: Um... someone very gorgeous?
Keren: SOMEONE WHO'S ALSO TRYING TO DIET!!
Zoe: Stay away from cauliflower.