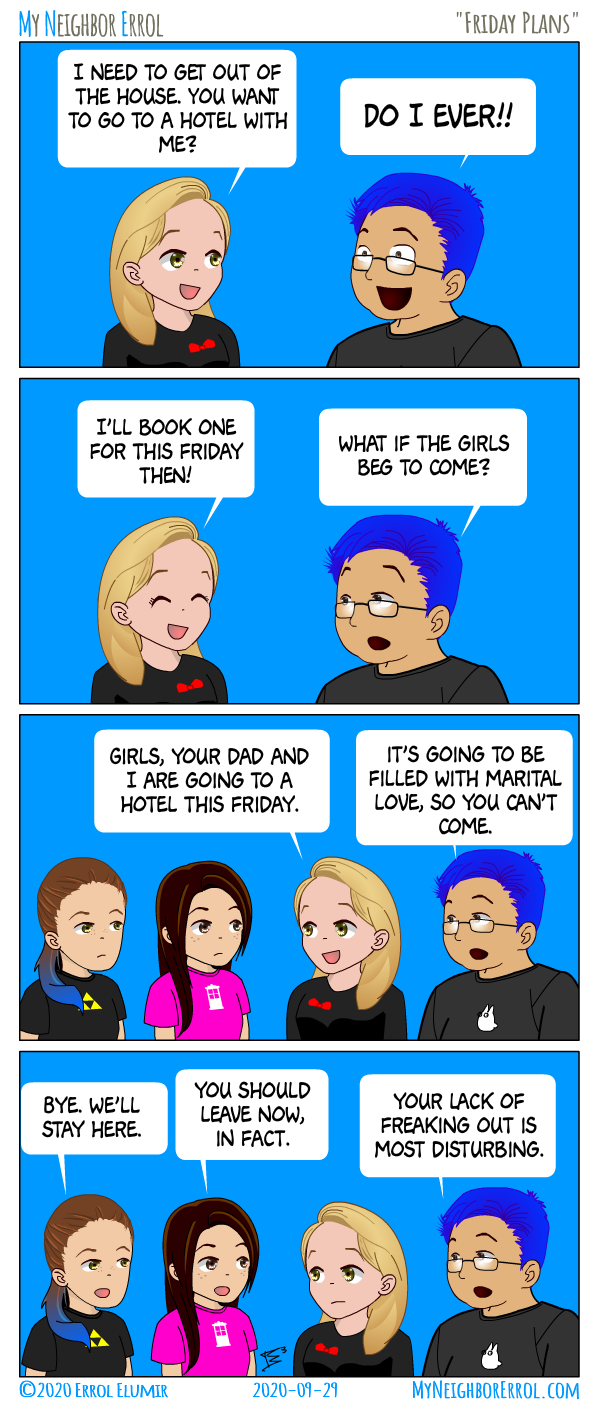 The girls are getting more and more apathetic to my trolling.
↓ Transcript
Panel 1 -
Keren: I need to get out of the house. You want to go to a hotel with me?
Errol: DO I EVER!!

Panel 2 -
Keren: I'll book one fro this Friday then!
Errol: What if the girls beg to come?

Panel 3 -
Keren: Girls, your dad and I are going to a hotel this Friday.
Errol: It's going to be filled with marital love, so you can't come.

Panel 4 -
Ekko: Bye. We'll stay here.
Zoe: You should leave now, in fact.
Errol: Your lack of freak out is most disturbing.