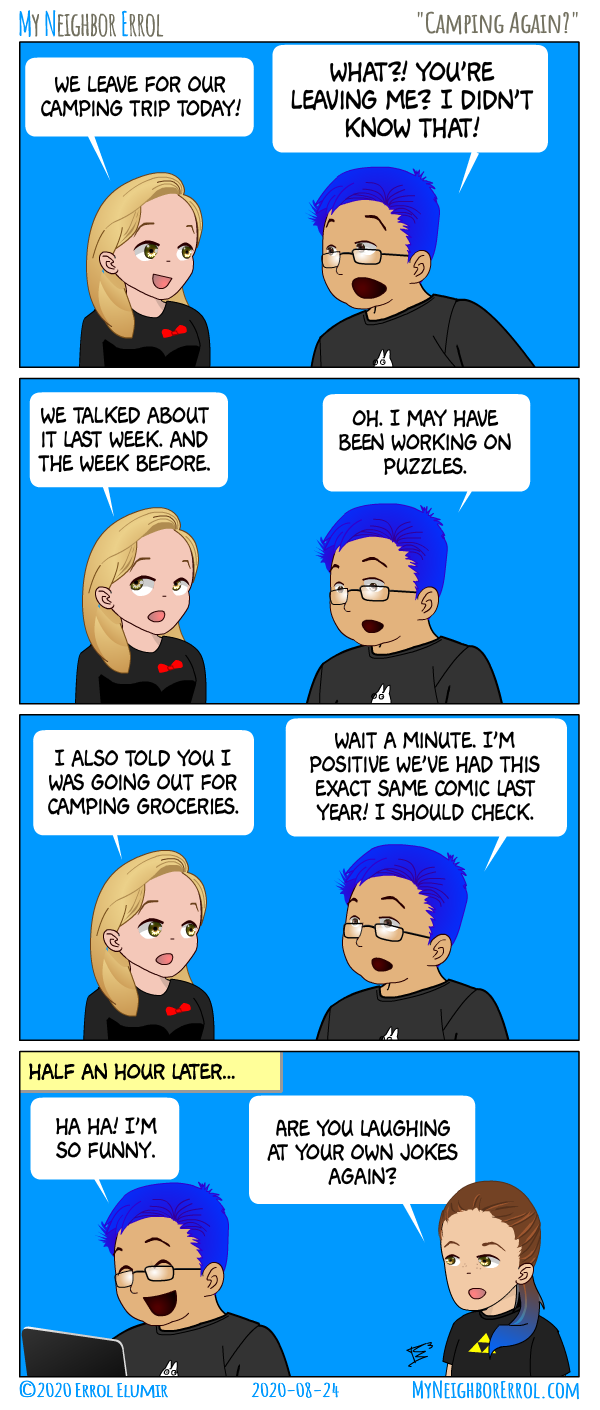 How many times can people handle camping?!
↓ Transcript
Panel 1 -
Keren: We leave for our camping trip today!
Errol: WHAT?! YOU'RE LEAVING ME? I DIDN'T KNOW THAT!

Panel 2 -
Keren: We talked about it last week. And the week before.
Errol: Oh. I may have been working on puzzles.

Panel 3 -
Keren: I also told you I was going out for camping groceries.
Errol: Wait a minute. I'm positive we've had this exact same comic last year! I should check.

Panel 4 - Half an hour later...
Errol (at his computer): Ha ha! I'm so funny.
Ekko: Are you laughing at your own jokes again?