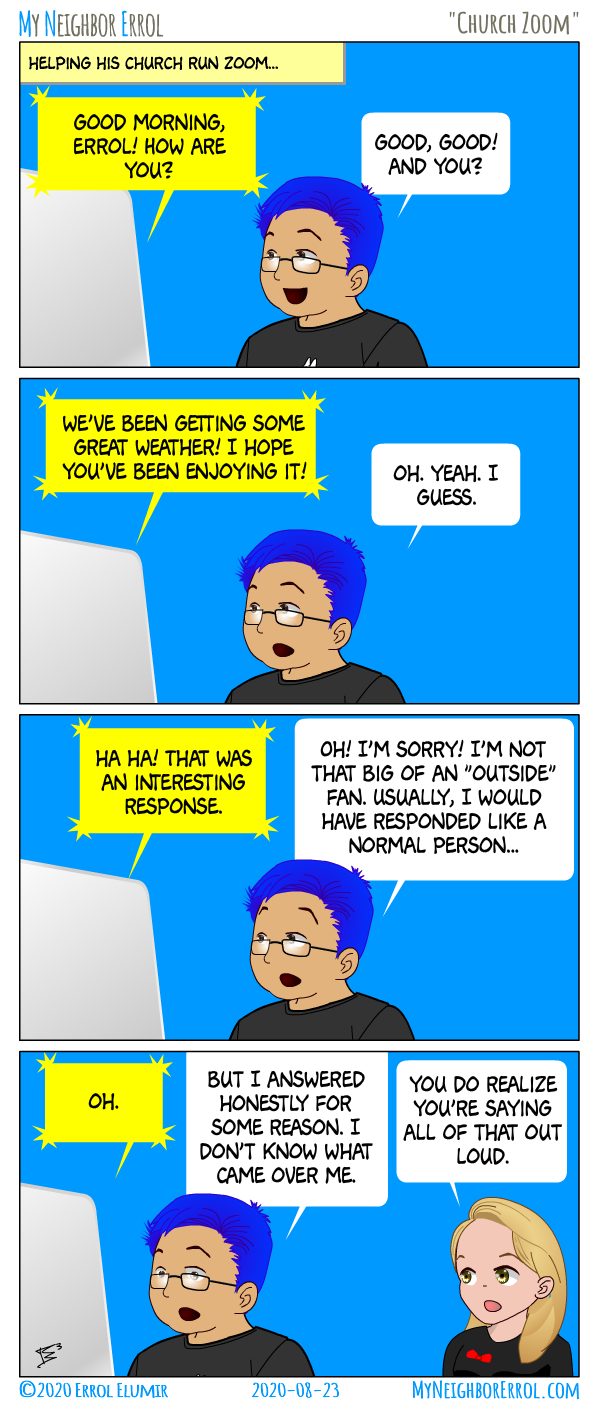 I haven't really been outside that much. In fact, because of RECON, I've been stuck in the chair for a long time!
↓ Transcript
Panel 1 - Helping his church run Zoom...
Heidi (from the computer): Good morning, Errol! How are you?
Errol: Good, good! And you?

Panel 2 -
Heidi: We've been getting some great weather! I hope you've been enjoying it!
Errol: Oh. Yeah. I guess.

Panel 3 -
Heidi: Ha ha! That was an interesting response.
Errol: Oh! I'm sorry! I'm not that big of an "outside" fan. Usually, I would have responded like a normal person...

Panel 4 -
Heidi: Oh.
Errol: But I answered honestly for some reason. I don't know what came over me.
Keren: You do realize you're saying all of that out loud.