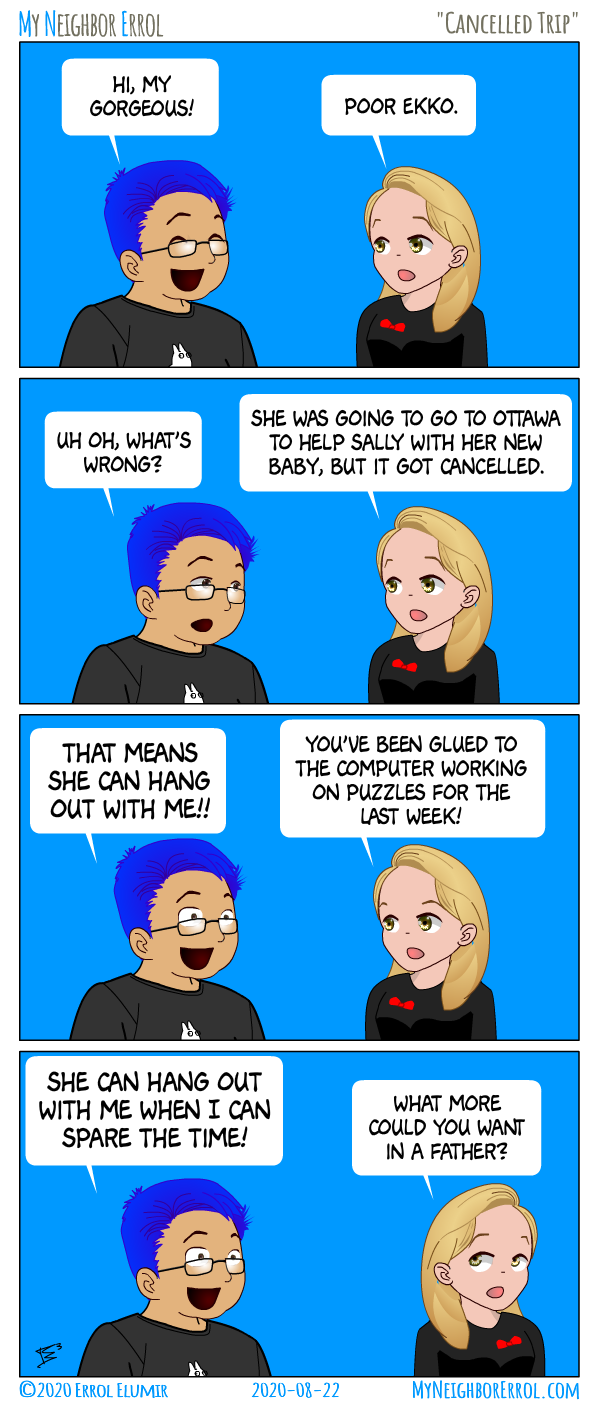 I had RECON the whole weekend, so, I didn't really get a chance to spend time with anyone. Woops.
↓ Transcript
Panel 1 -
Errol: Hi, my gorgeous!
Keren: Poor Ekko.

Panel 2 -
Errol: Uh oh, what's wrong?
Keren: She was going to go to Ottawa to help Sally with her new baby, but it got cancelled.

Panel 3 -
Errol: THAT MEANS SHE CAN HANG OUT WITH ME!!
Keren: You've been glued to the computer working on puzzles for the last week!

Panel 4 -
Errol: SHE CAN HANG OUT WITH ME WHEN I CAN SPARE THE TIME!
Keren: What more could you want in a father?