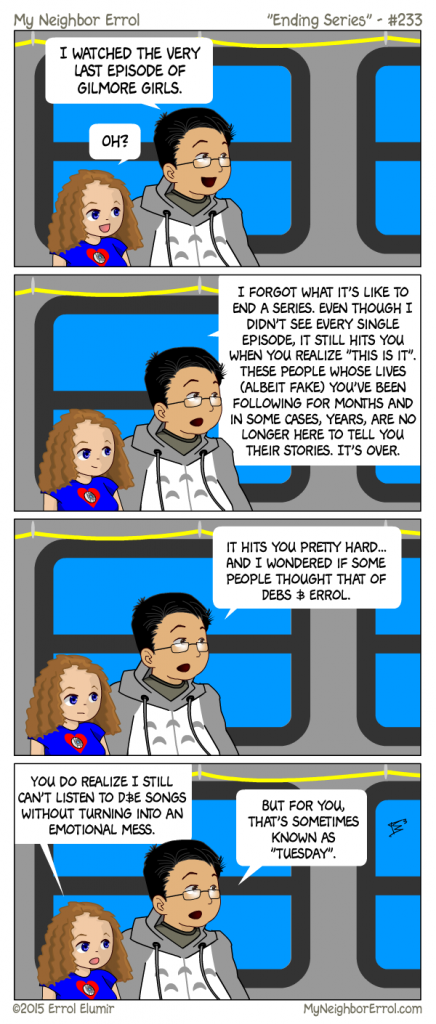 You know, I can't remember the last time I saw a series end. I mean, yes, there was Avatar, Full Metal Alchemist, and a whole host of other anime shows, but I don't think I saw a drama like this end.
The episode had such a heavy weight of finality to it, with everyone saying goodbye.
Ugh, I can't believe I keep talking about Gilmore Girls in this webcomic.