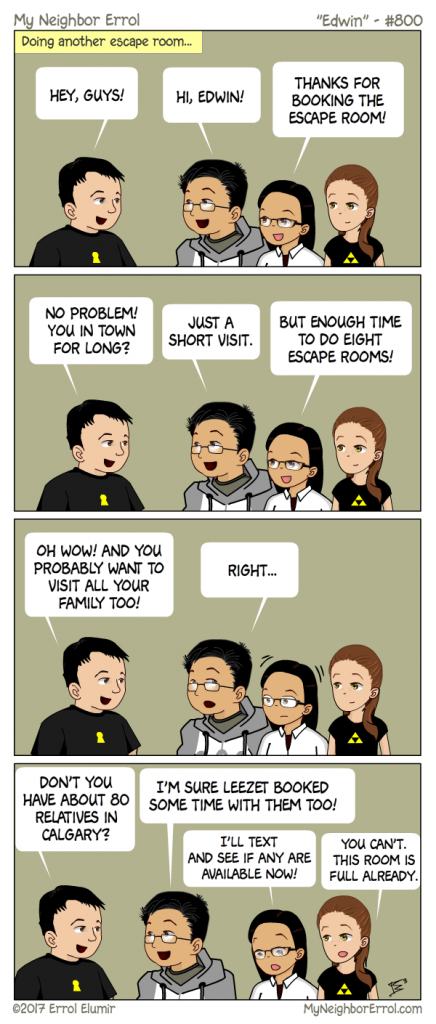 We have a lot of comics about escape rooms. It's what we did in Calgary, after all. Edwin is one of the owners of The Locked Room. He sometimes books rooms for Leezet and I, and honestly, that's some of the difficult parts of doing an escape room: getting someone to organize all the people!
He also let us beta his newest room which is amazing. We can't wait until it's ready!
And yes, I was late with this comic. It was supposed to go live yesterday, on Saturday. Woops.
But look! 800 comics! Huzzah!