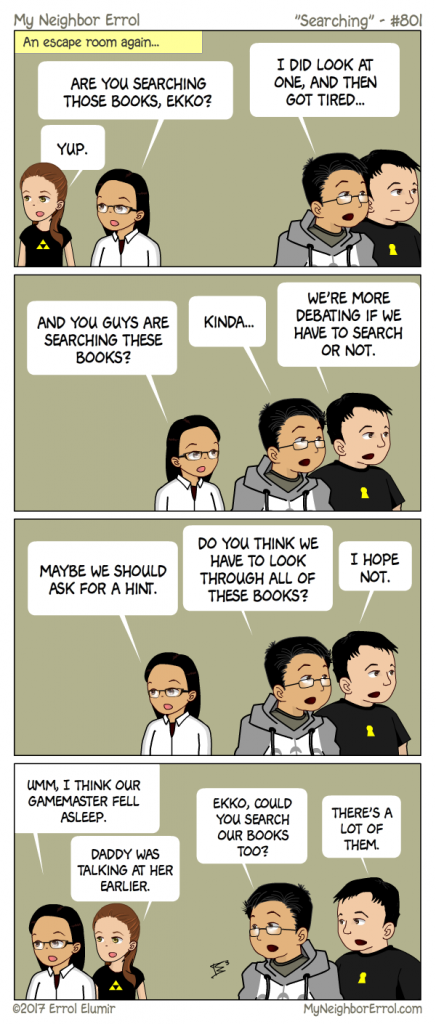 For the record, there's nothing wrong with searching in an escape room! It's a staple and is doable by anyone!
But I hate searching through books. And yes, our GM did fall asleep on us. Poor girl.
The room we did was gorgeous, but there was very little to do in it. We found that escape rooms in Calgary lack in the puzzle department.
(Btw, I don't know how you guys read comics, but I posted two back to back, so you may have missed yesterday's…)