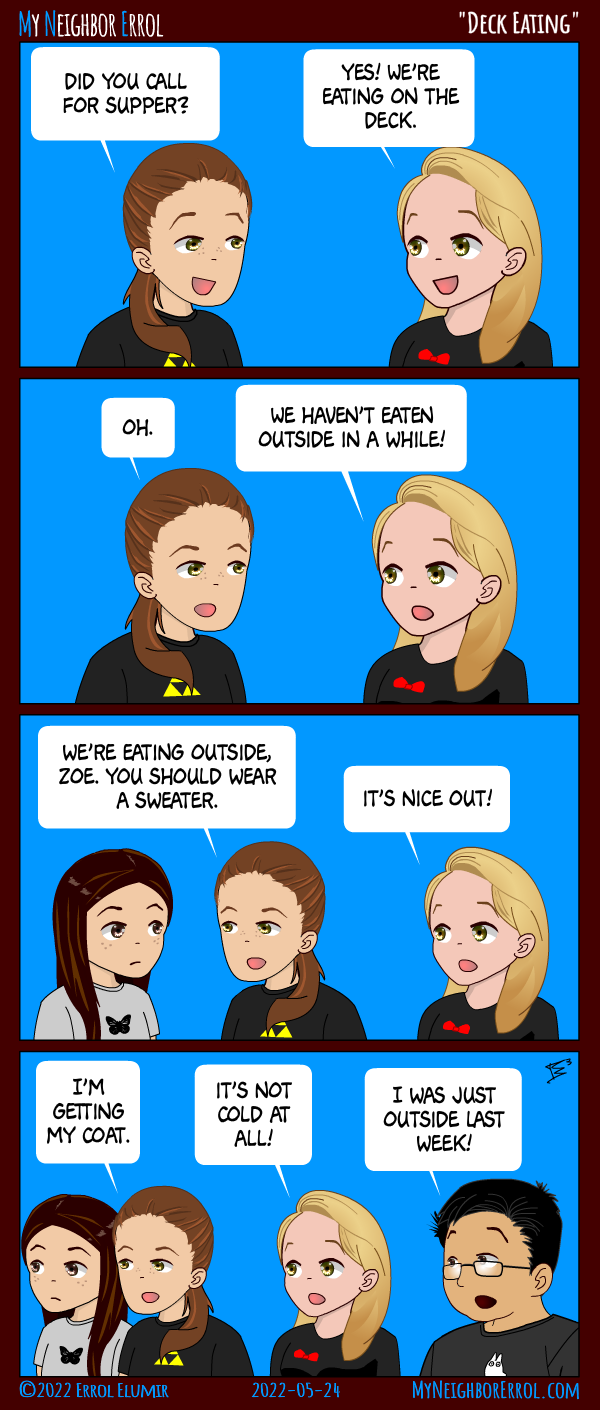 I'm cold now. Keren always has the windows open and it's still too warm for her.
(And sorry this was late, I forgot to post it again).
↓ Transcript
Panel 1 -
Ekko: Did you call for supper?
Keren: Yes! We're eating on the deck.

Panel 2 -
Ekko: Oh.
Keren: We haven't eaten outside in a while!

Panel 3 -
Ekko: We're eating outside, Zoe. You should wear a sweater.
Keren: It's nice out!

Panel 4 -
Ekko: I'm getting my coat.
Keren: It's not cold out at all!
Errol: I was just outside last week!