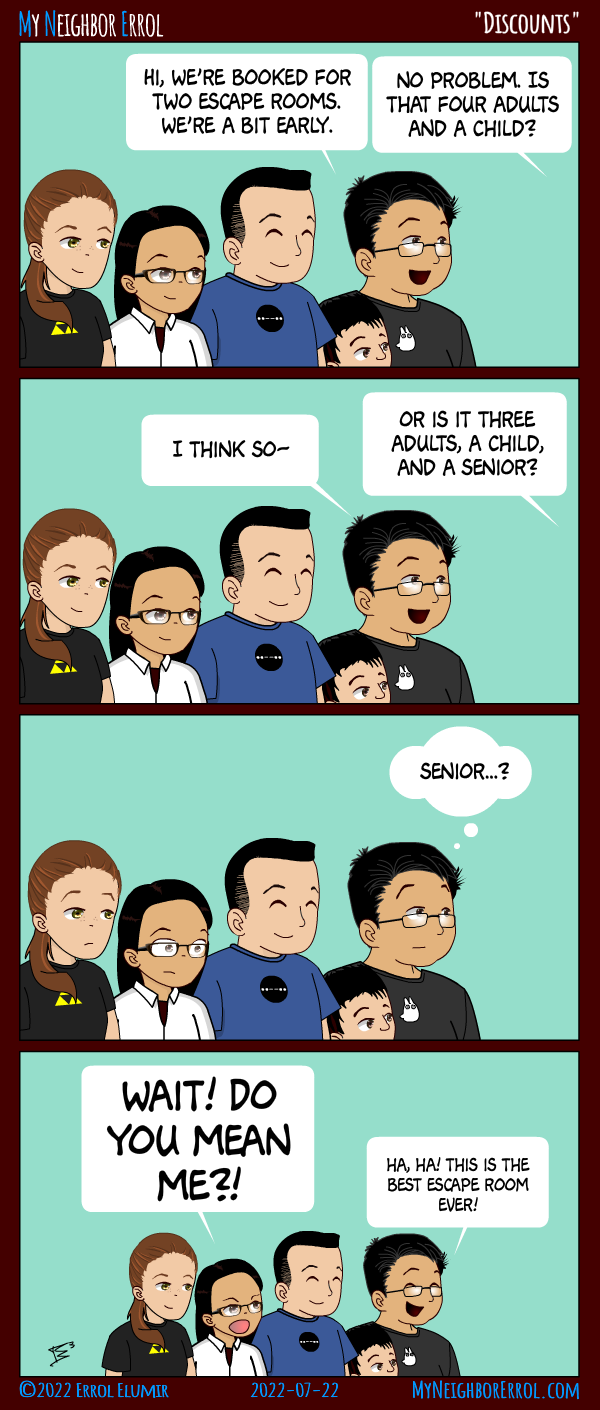 You know, they could have meant me. However, as long as Leezet thinks it's her, it's all good. What a glorious day. 😀
↓ Transcript
Panel 1 -
Errol: Hi, we're booked for two escape rooms. We're a bit early.
Offscreen: No problem. Is that four adults and a child?

Panel 2 -
Errol: I think so —
Offscreen: Or is it three adults, a child, and a senior?

Panel 3 -
Errol (thought bubble): Senior...?

Panel 1 -
Leezet: WAIT! DO YOU MEAN ME?!
Errol: Ha, ha! This is the best escape room ever!