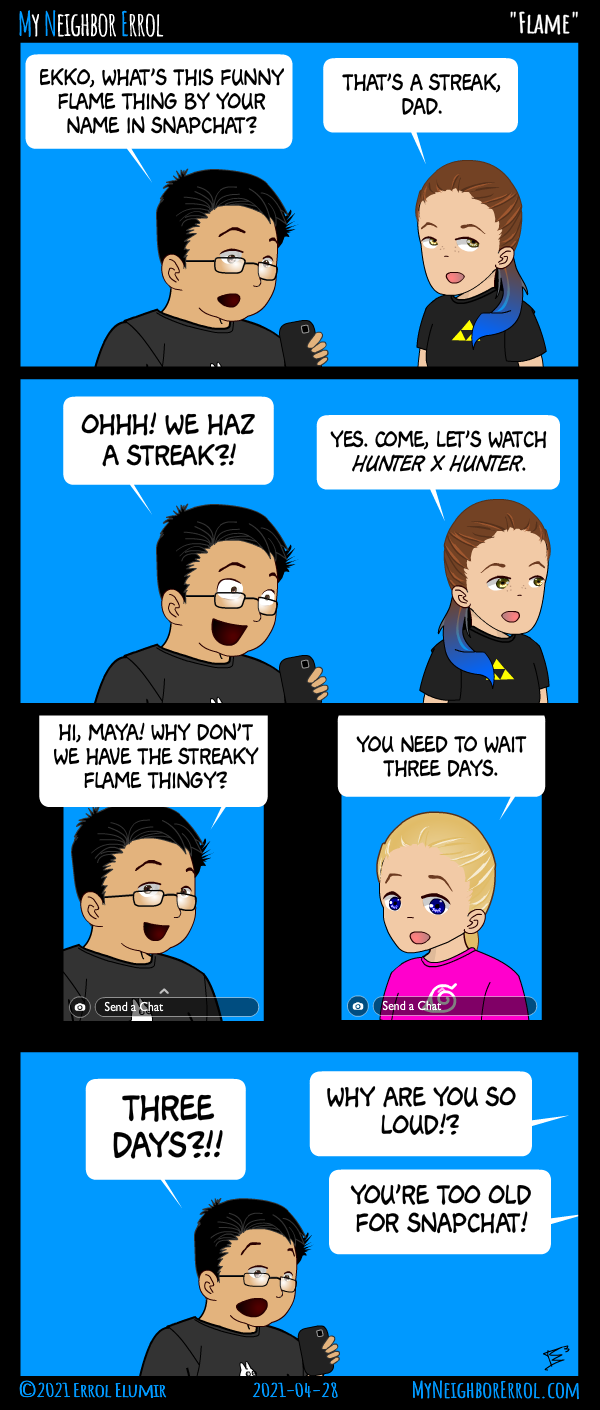 There's no such thing as too old!
↓ Transcript
Panel 1 -
Errol: Ekko, what's this funny flame thing by your name in Snapchat?
Ekko: That's a streak, dad.

Panel 2 -
Errol: OHHH! WE HAZ A STREAK?!
Ekko: Yes. Come, let's watch "Hunter X Hunter".

Panel 3 - (in a Snap to Maya)
Errol: Hi, Maya! Why don't we have the streaky flame thingy?
Maya: You need to wait three days.

Panel 4 -
Errol: THREE DAYS?!!
Ekko (off screen): Why are you so loud?!
Zoe (off screen): You're too old for Snapchat!