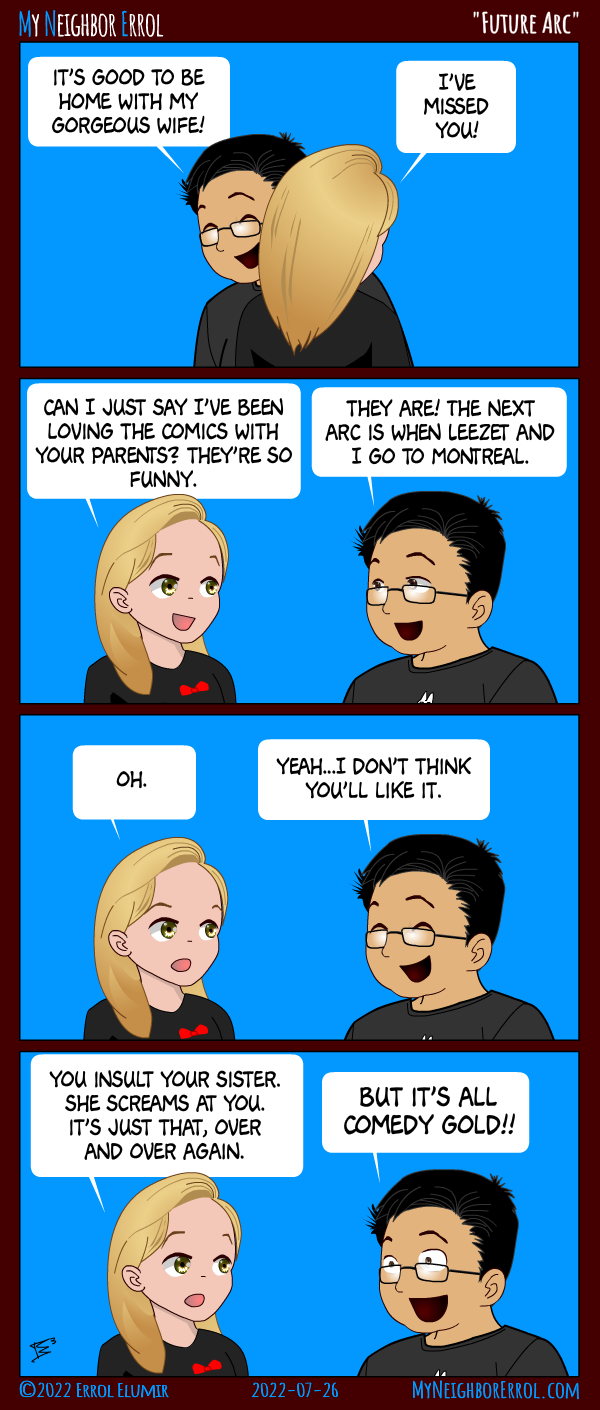 The past arc went for over a month. A lot of things happened in that month. We went to Montreal, my in-laws from Australia came down, Maya came and stayed with us, I went on a work trip, I got COVID because of that… so many things I could have comic'd about!
I don't know if I can fit it all in, but I guess I have a lot of material. Now let's see if I can remember it…
↓ Transcript
Panel 1 -
Errol: It's good to be home with my gorgeous wife!
Keren: I've missed you!

Panel 2 -
Keren: Can I just say I've been loving the comics with your parents? They're so funny.
Errol: They are! The next arc is when Leezet and I go to Montreal.

Panel 3 -
Keren: Oh.
Errol: Yeah...I don't think you'll like it.

Panel 4 -
Keren: You insult your sister. She screams at you. It's just that, over and over again.
Errol: But it's all comedy gold!!