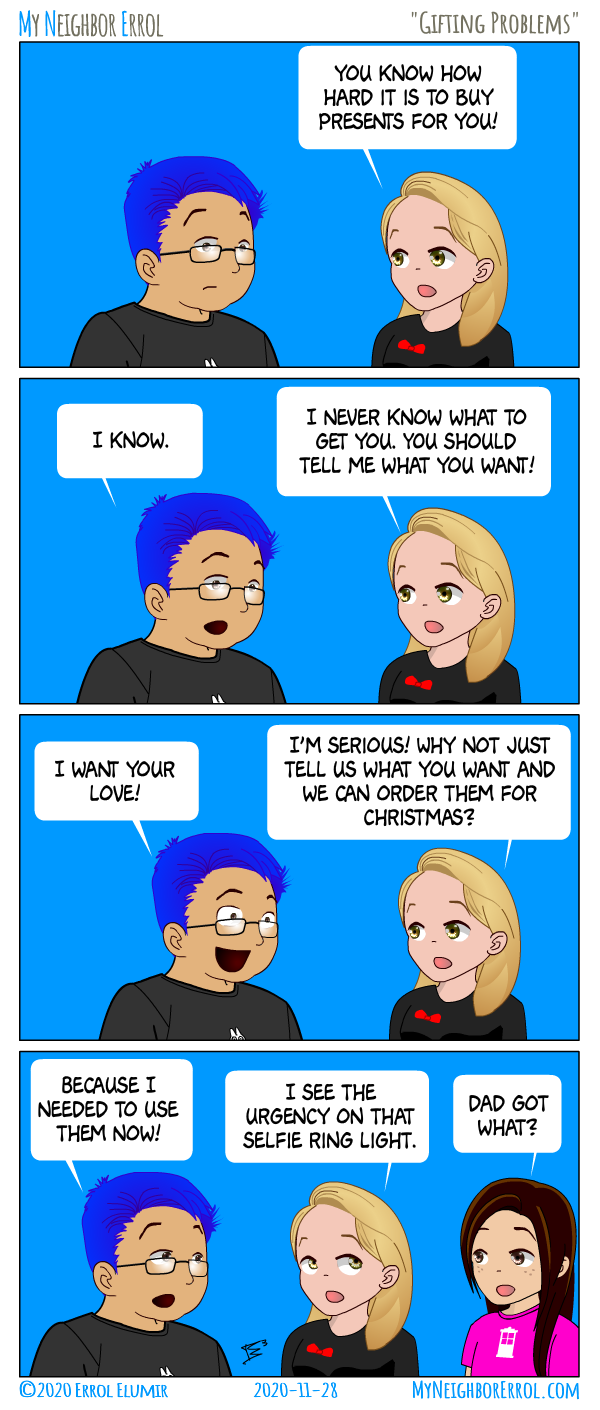 My poor wife. She always has a problem buying me something. I can get her another puzzle, and she's happy!
↓ Transcript
Panel 1 -
Keren: You know how hard it is to buy presents for you!

Panel 2 -
Errol: I know.
Keren: I never know what to get you. You should tell me what you want!

Panel 3 -
Errol: I want your love!
Keren: I'm serious! Why not just tell us what you want and we can order them for Christmas?

Panel 4 -
Errol: Because I needed to use them now!
Keren: I see the urgency on that selfie ring light.
Zoe: Dad got what?