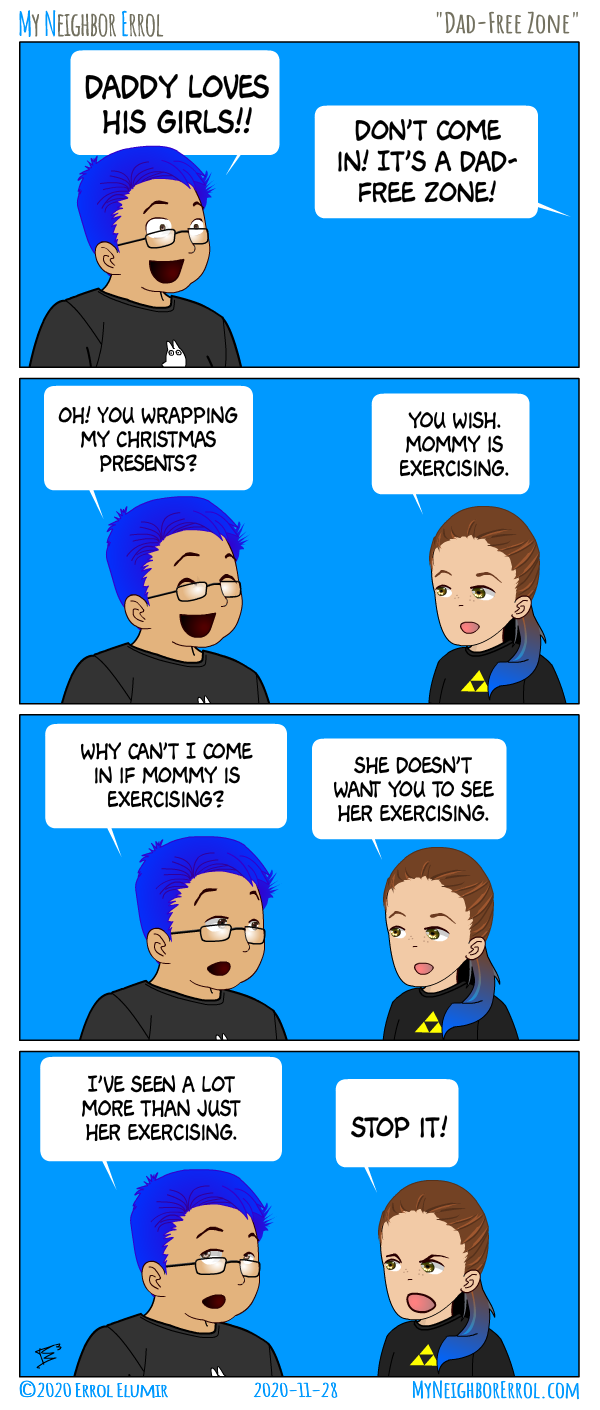 I noticed I say "Oh" a lot in the comics. I was going to put another "oh" in the next panel and I was all, "Wait, I can't just start every conversation with "oh".
↓ Transcript
Panel 1 -
Errol: DADDY LOVES HIS GIRLS!!
Off-screen: DON'T COME IN! IT'S A DAD-FREE ZONE!

Panel 2 -
Errol: Oh! You wrapping my Christmas presents?
Ekko: You wish. Mommy is exercising.

Panel 3 -
Errol: Why can't I come in if Mommy is exercising?
Ekko: She doesn't want you to see her exercising.

Panel 4 -
Errol: I've seen a lot more than just her exercising.
Ekko: STOP IT!