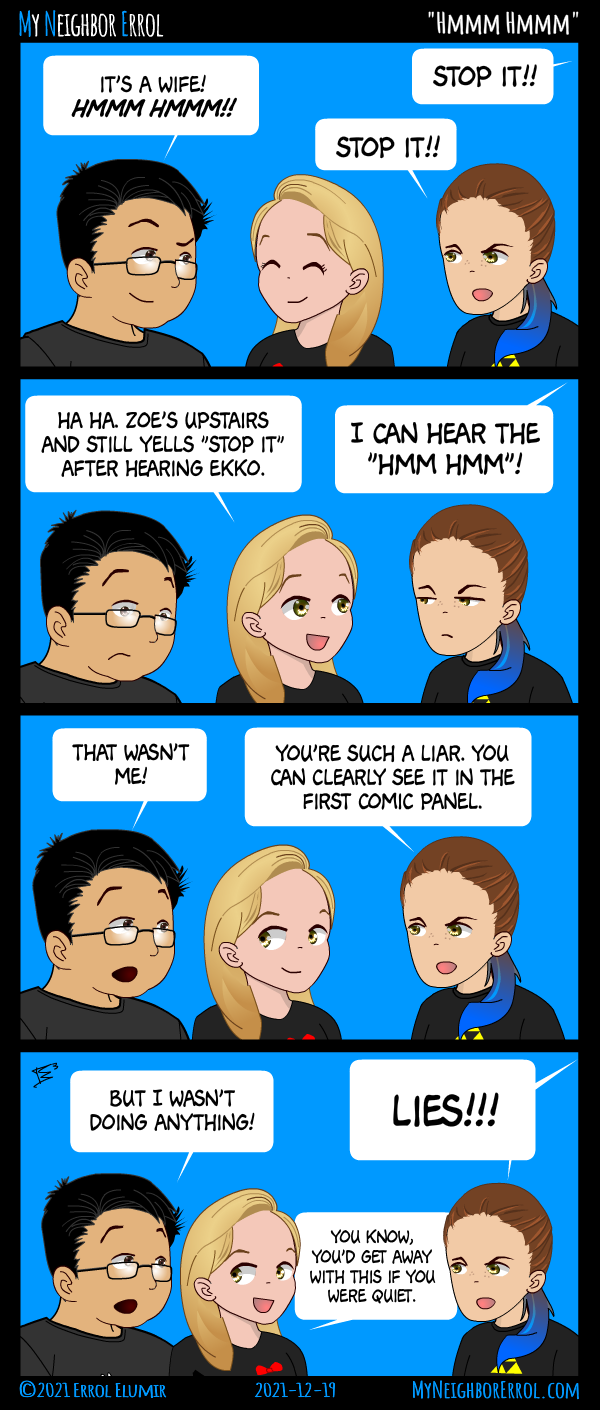 They always call me a liar. It's like the sad Thai commercial "My Dad is a liar". Maybe. Or not.
↓ Transcript
Panel 1 -
Errol: It's a wife! HMMM HMMM!!
Ekko: STOP IT!!
Zoe: STOP IT!!

Panel 2 -
Keren: Ha ha. Zoe's upstairs and still yells "stop it" after hearing Ekko.
Zoe: I CAN HEAR THE "HMM HMM"!

Panel 3 -
Errol: That wasn't me!
Ekko: You're such a liar. You can clearly see it in the first comic panel.

Panel 4 -
Errol: But I wasn't doing anything!
Ekko & Zoe: LIES!!!
Keren: You know, you'd get away with this if you were quiet.