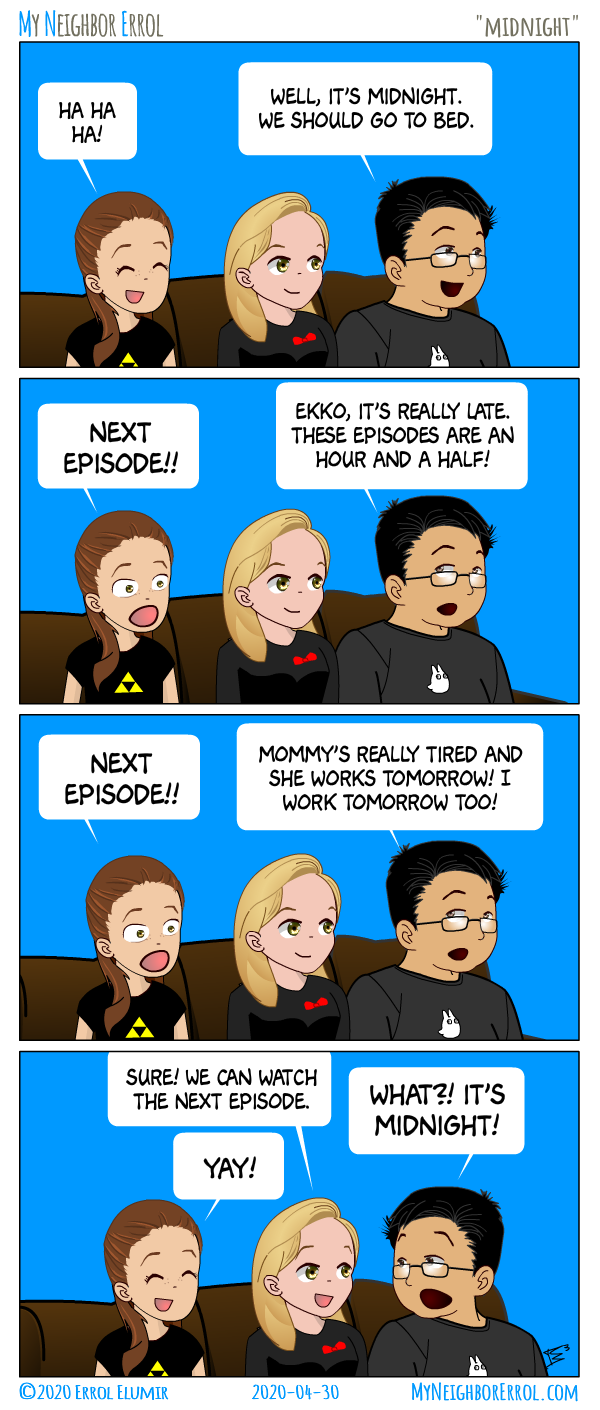 My sleep schedule has been messed up anyway, but a few of the nights this week, I haven't been falling asleep until 2am. It's been brutal.
Anyway, I noticed the reading stats really jumped today. That usually means a new reader has appeared and went through the archives! Welcome! 😀
↓ Transcript
On couch in front of TV.
Panel 1 -
Ekko: Ha ha ha!
Errol: Well, it's midnight. We should go to bed.

Panel 2 -
Ekko: NEXT EPISODE!
Errol: Ekko, it's really late. These episodes are an hour and a half!

Panel 3 -
Ekko: NEXT EPISODE!
Errol: Mommy's really tired and she works tomorrow! I work tomorrow too!

Panel 4 -
Keren: Sure! We can watch the next episode.
Ekko: YAY!
Errol: WHAT?! It's midnight!