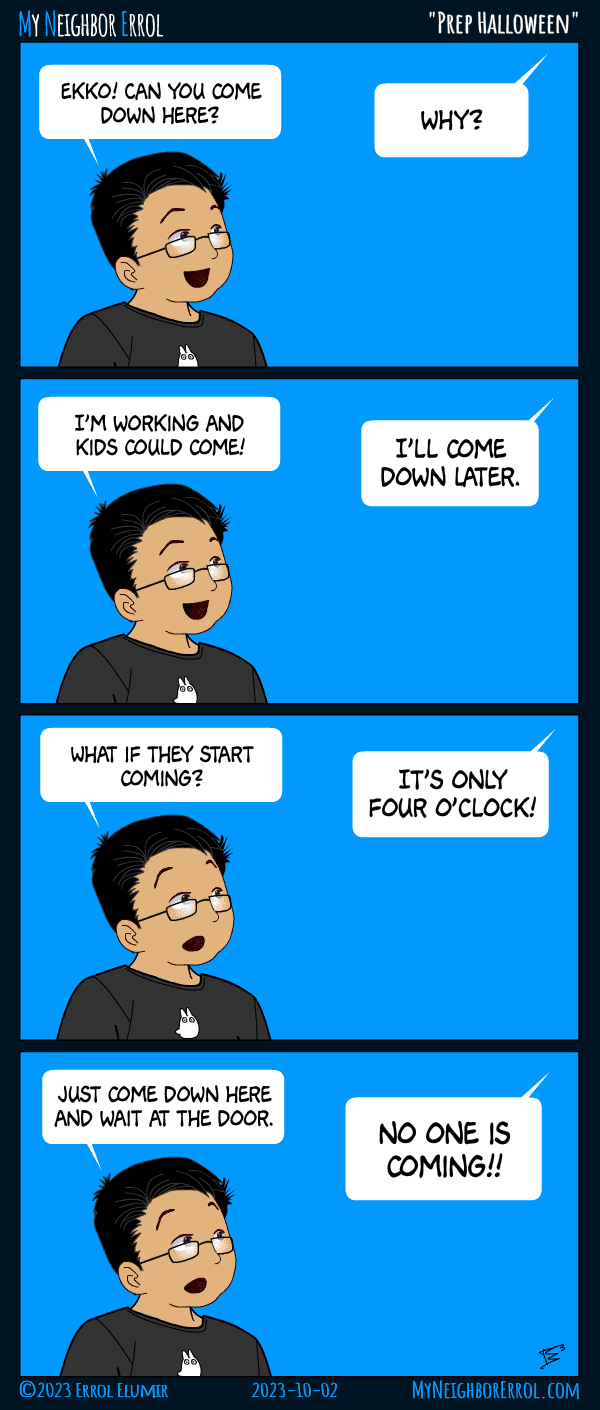 Keren had to work, which is sad because she loves handing out candy and seeing kids in their costumes.
↓ Transcript
Panel 1 -
Errol: Ekko! Can you come down here?
Ekko: Why?

Panel 2 -
Errol: I'm working and kids could come!
Ekko: I'll come down later.

Panel 3 -
Errol: What if they start coming?
Ekko: It's only four o'clock!

Panel 4 -
Errol: Just come down here and wait at the door.
Ekko: NO ONE IS COMING!