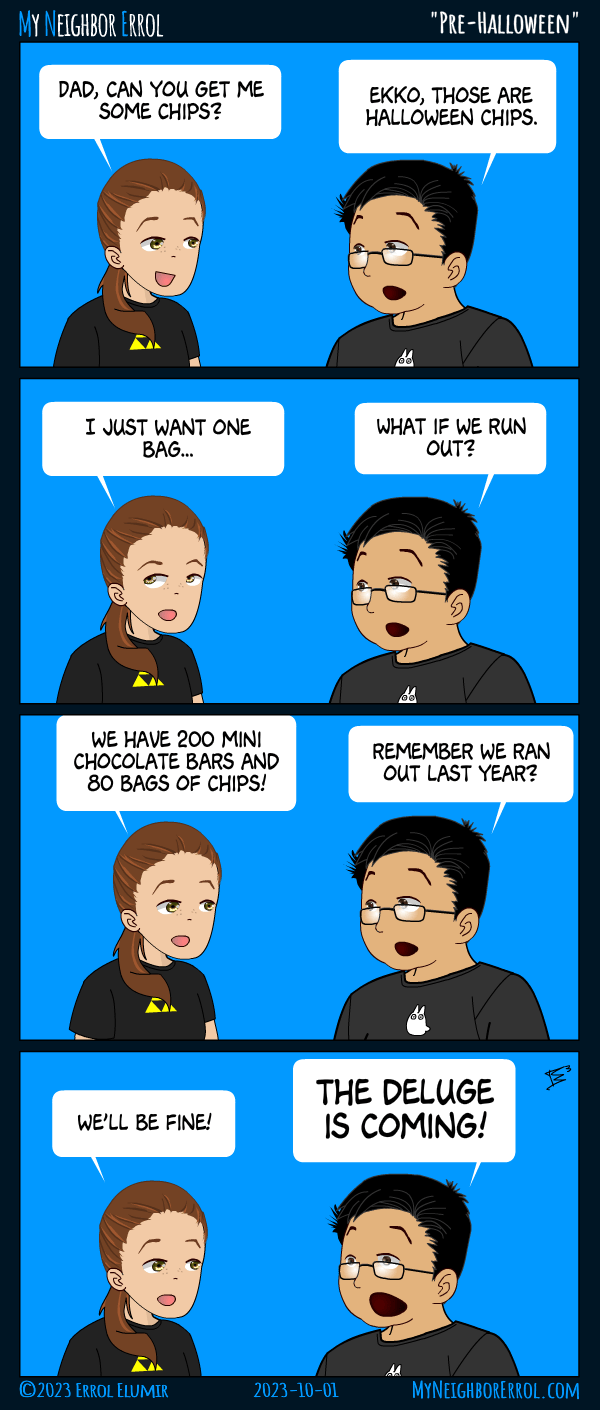 The next few comics will be about Halloween! 😀
↓ Transcript
Panel 1 -
Ekko: Dad, can you get me some chips?
Errol: Ekko, those are Halloween chips.

Panel 2 -
Ekko: I just want one bag...
Errol: What if we run out?

Panel 3 -
Ekko: We have 200 mini chocolate bars and 80 bags of chips!
Errol: Remember we ran out last year?

Panel 4 -
Ekko: We'll be fine!
Errol: THE DELUGE IS COMING!