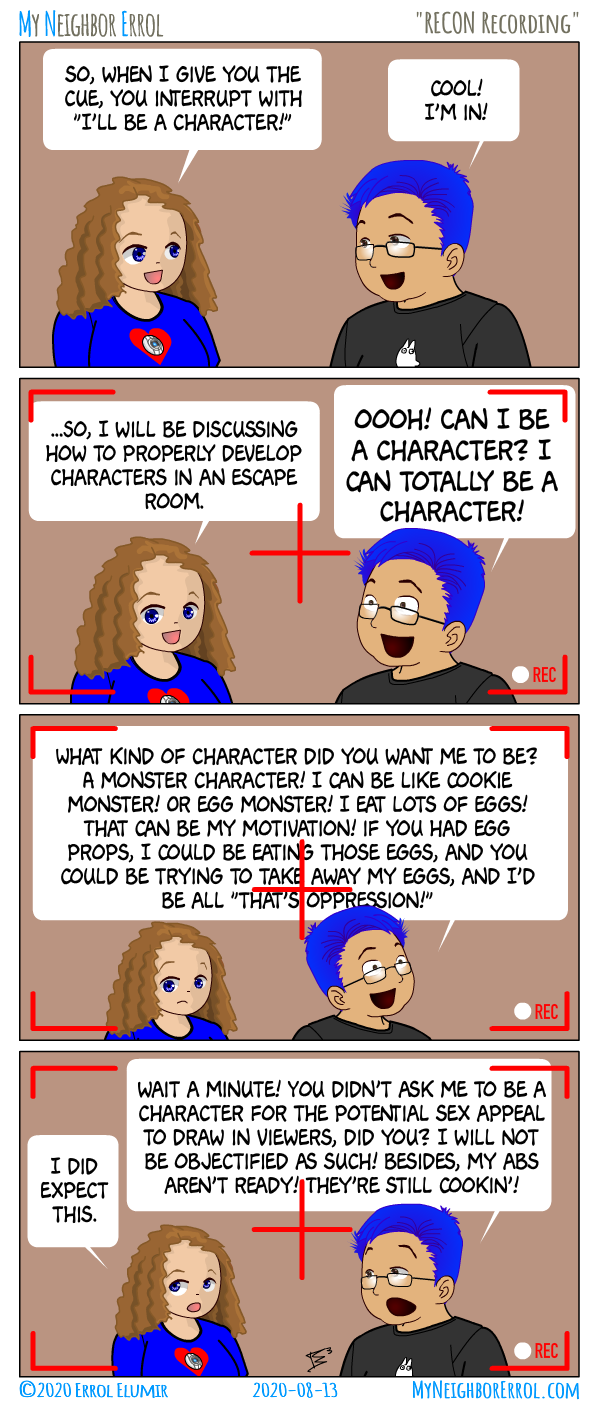 Back in the day, we used to do a lot of silly videos! It was fun! But, after you do a lot of them, you do get tired with the whole video recording process.
So doing one-offs is much better! 😀
↓ Transcript
Manpans and Errol are being recorded.

Panel 1 -
Manpans: So when I give you the cue, you interrupt with "I'll be a character!"
Errol: Cool! I'm in!

Panel 2 -
Manpans: So I will be discussing how to properly develop characters in an escape room.
Errol: OOOH! CAN I BE A CHARACTER? I CAN TOTALLY BE A CHARACTER!

Panel 3 -
Errol: What kind of character did you want me to be? A monster character! I can be like cookie monster! Or egg monster! I eat lots of eggs! That can be my motivation! If you had egg props, I could be eating those eggs, and you could be trying to take away my eggs, and I'd be all "That's oppression!"

Panel 4 -
Manpans: I did expect this.
Errol: Wait a minute! You didn't ask me to be a character for the potential sex appeal to draw in viewers, did you? I will not be objectified as such! Besides, my abs aren't ready! They're still cookin'!